Nick Evans cannot wait to take on the Lions again this weekend
Nick Evans is looking forward to another career highlight when he takes on the Lions as a member of the Barbarians.
Last Updated: 30/05/13 5:31am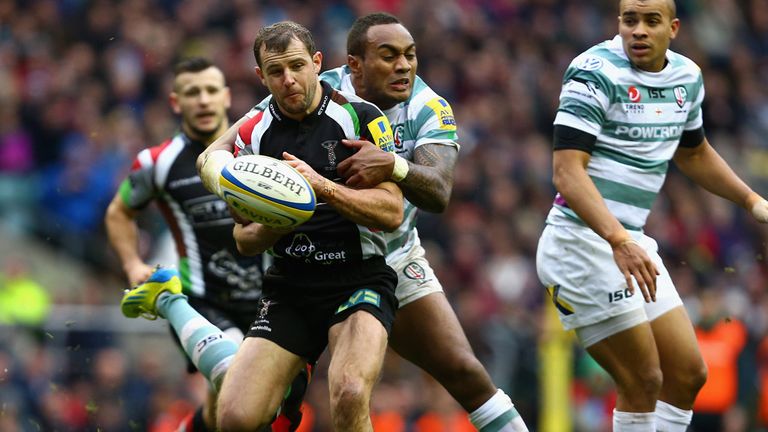 The Harlequins fly-half was in the Otago team which ran the 2005 Lions close and made it to the New Zealand bench for the final Test of that tour, which the All Blacks swept 3-0.
Evans will line up in the No 10 shirt in Hong Kong as the Lions open their much-anticipated tour, and he said: "Saturday's is once-in-a-lifetime game.
"To be part of that is going to be a huge experience in Hong Kong. It's a perfect advertisement for rugby, globally.
"It (2005) was a fantastic experience - one of my great memories of playing rugby in New Zealand.
"I didn't play a lot in the Test matches, but that game for Otago, the city just went crazy, it was a fantastic tour. There was no motivation needed. The chance to play against the British and Irish Lions almost wrote the team talk itself.
"It was fantastic. Everyone knew the history of the Lions and the chance to play against them in your home town, with your home crowd, really bringing the city together. Dunedin was buzzing, the students were there, the camper vans all came through with travelling support from the British. It was just a fantastic night.
"They ended up winning, but it was close-ish and it was good fun."
Watch every Lions game live only on Sky Sports. To sign up or upgrade click here