Sale director of rugby Steve Diamond pleased to see side get better of Harlequins
Sale director of rugby Steve Diamond was pleased to see his side use their know-how to get the better of Harlequins.
Last Updated: 15/11/13 11:14pm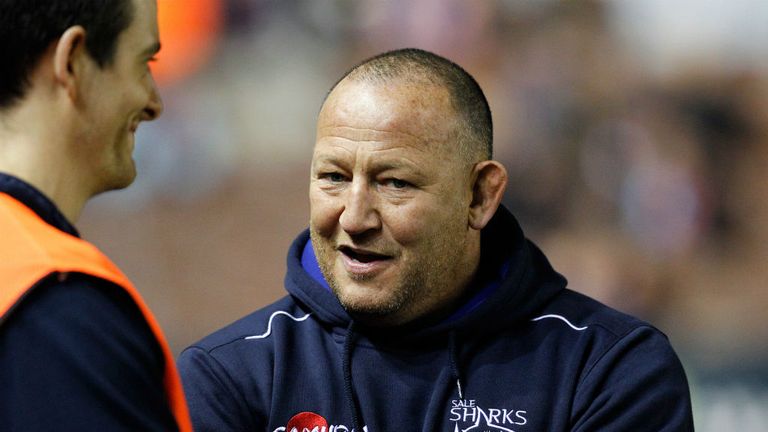 The Sharks had been beaten 24-3 in the Aviva Premiership at The Stoop last month and were also denied by the Londoners in the final of same competition last season.
But they turned the tables on this occasion, although Diamond insisted his focus remained the bread and butter of league action.
"We came down here three weeks ago in the Premiership and were beaten fairly soundly by a good side," Diamond said.
"We have Worcester at home in the Premiership next week and we were looking to build for that.
"Obviously we want to do well in this competition but the league is the main focus."
Added bonuses for the Sharks were the return of try-scorer James Gaskell, who broke a bone in his foot against Wasps in pre-season, while centre Will Addison started for the first time this season following an ankle operation.
"We took them both off in the second half but it's good to have them back," said Diamond, who was also impressed by former England fly-half Cipriani's late cameo appearance.
"Danny's been playing well for us, " he added. "He's had a week off and was refreshed. He came on and did well."
O'Shea upbeat
Conor O'Shea, rugby director of the injury-hit Harlequins, was proud of the performance of a side packed with youngsters.
"Sometimes you have to put aside your wanting to win the whole time," he said. "We faced so many challenges but they just kept on playing. It's going to be a massive learning curve against a hugely experienced Sale side.
"We knew we would have problems with the set-piece because of the type of players we were playing but we could well have nicked it at the end but I thought we responded to the challenge.
"I was absolutely delighted with the effort, application and effort the side showed.
"I was really happy with some of the young fellas out there - James Chisholm, 18, number eight, wow, what a prospect he is!"
"The real deal starts for us next week as we face a challenge with injuries and availability but we'll have the guys we've rested over the last couple of weeks and the England boys coming back."