England captain Chris Robshaw says exposure to European club rugby is vital
Chris Robshaw would prefer to be battle-hardened by European competition than rested heading into the 2015 World Cup.
Last Updated: 13/12/13 2:38pm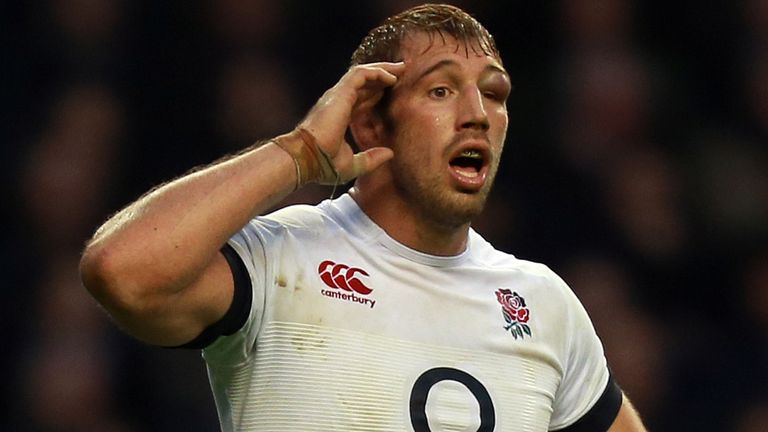 The future of the Heineken Cup remains up in their air, with last-ditch attempts to rescue next season's competition underway.
The Aviva Premiership is seeking to establish an Anglo-Welsh league as an alternative but whatever happens, Robshaw insists that being exposed to the highest class of club rugby will be important to England players before the World Cup.
It has been argued that the potential nine empty weekends could actually work in the nation's favour, protecting players from injury and offering the opportunity to rest.
But Robshaw said: "Heading into the World Cup you probably want to test yourself against the best players in Europe.
"But if the Heineken Cup doesn't happen players will get a rest as well, so there's a benefit to not being in it.
"All players want to compete in Europe, but first and foremost it has to be a fair system. It's not fair if some teams can rest players in their domestic leagues. It gives some teams an advantage."
England have 20 Tests before their World Cup opens against Fiji or the Cook Islands at Twickenham on September 18, 2015.
The next five will be in the Six Nations, a competition Robshaw is determined to win after finishing second in the last two years.
Lessons
England beat Australia and Argentina in the autumn but lost to New Zealand and Robshaw says the All Blacks taught them some valuable lessons.
"We're pretty happy with the autumn. We came a long way in the three to four weeks we were together," Robshaw said.
"There's still a lot more to give. There are areas like accuracy we need to improve on.
"New Zealand were very clinical and that's how we need to be - we have to take our opportunities when they come.
"We've come second in the Six Nations in the last two attempts, so we have to go and win it now.
"We had a disappointing finale last year (losing 30-3 to Wales in Cardiff) that didn't quite go our way, but we want to kick on and win it."