Harlequins boss Conor O'Shea heaps praise on full-back Mike Brown
Harlequins rugby director Conor O'Shea has heaped further praise on award-winning full-back Mike Brown.
Last Updated: 16/05/14 2:41pm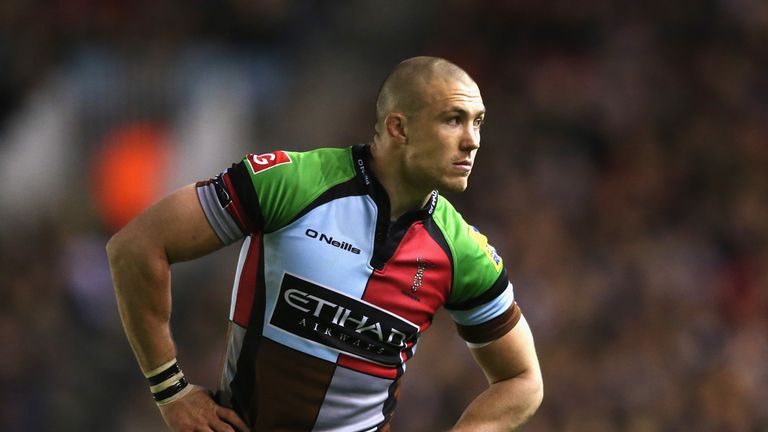 The England international scooped the Aviva Premiership player of the year prize earlier in the week to supplement his Six Nations player of the year award.
Brown's rise to being touted as the world's leading full-back has prompted O'Shea to reflect on the 28-year-old's career as a whole - highlighting the work ethic that has yielded his remarkable improvement.
O'Shea said: "I said to him when I came here, one of the things I felt, with maturity and understanding, his game was always going to improve because his game didn't rely on out and out pace.
"He did the basics right, he has a massive boot, he's a great last-line defender and unbelievable under the high ball.
Understanding
"If you add things on top of that, I'll take it: understanding your lines, understanding when to go and when not to go.
"You see him kicking at the right time now rather than taking on the world every time he gets the ball. He's so competitive that he now understands how to control the emotion.
"I would have thought that a couple of years ago if he made a mistake in a game it might have consumed him.
"But as he's got older and more mature he's in control of that emotion and drive: he knows how to go to the edge, but not slip over it."
O'Shea's Harlequins take on Saracens in Saturday's Premiership semi-final at Allianz Park, with Brown expected to star.