Gloucester coach Nigel Davies has hit out at Mont-de-Marsan's players
Gloucester will seek sanctions against at least one Mont-de-Marsan player following the ugly Amlin Challenge Cup clash.
Last Updated: 12/10/12 2:57pm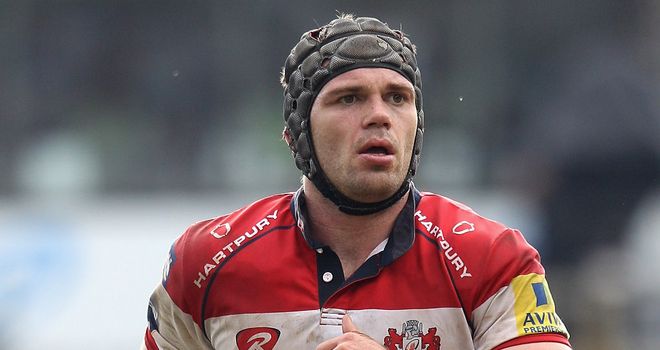 The Aviva Premiership side prevailed 11-6 in the Pool One encounter but they had Andy Hazell sent off in the 55th minute.
The former England flanker was dismissed for punching an opponent with video footage showing Hazell raining down blows on the prone player before aiming his knee at his head.
Hazell can expect a lengthy ban but Davies says his player was severely provoked while Gloucester's Matt Cox and Mont-de-Marsan pair Scott Murray and Ephraim Tuakafa received yellow cards for unrelated incidents.
"We'll speak to the citing commissioner, and there will be something done there," Davies said. "We can't condone what was done from a Gloucester view, but that was a reaction to what went on before.
"We will take our punishment, but I think they (Mont-de-Marsan) need to take their punishment too.
"We'll look at the video, and from what I've seen already I'm sure we will make a complaint.
"The doctor's had a look at Andy's eye. It was severely sore and very red. And we took some pictures of that, because that was damning evidence in its own right.
"He's disappointed with himself, but I think there were three incidents before that with the same player and he's caught him off the ball again, and unfortunately Andy snapped."