Nigel Davies backing Matt Cox to be Gloucester's long-term openside flanker
Nigel Davies believes Matt Cox will be a natural long-term successor to Andy Hazell as Gloucester's openside flanker.
Last Updated: 17/10/12 1:25pm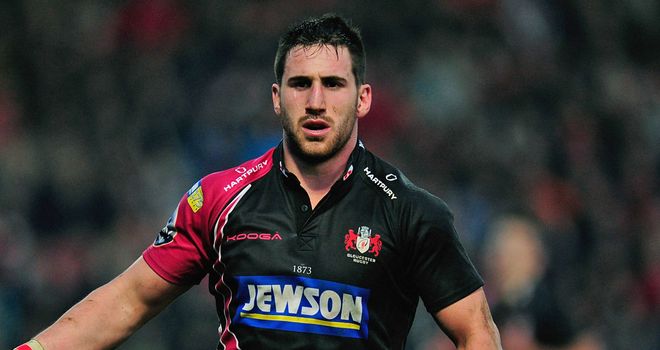 The 24-year-old has operated at blindside and No 8 despite being earmarked for the openside role after joining from Worcester two years ago.
With Hazell facing a lengthy ban in the wake of his red card in last week's Amlin Challenge Cup win over Mont de Marsan, Davies believes it is Cox's time to pin down a position.
"I think it is probably time for Coxy to nail down into one specific role now," Davies told the Citizen. "He's played more of his rugby at six overall, but I think he's got the makings of an excellent openside.
"From what I've seen so far he's more suited to seven, he's quick, very aggressive over the ball, has good footwork in attack and he's probably not as heavy as your top-end eights and sixes.
"So for me he fits the seven position very well."
Freedom
Davies hopes playing Cox in a position with more freedom will allow the ex-Warriors man to fully express himself and find his rhythm.
"Coxy's brilliant: he'll do anything for you, anything you ask, but I think we've got to give him a bit of freedom in that seven role, and see what he can do," Davies said.
"There's a rhythm in any game and the good sevens get into that rhythm and they pick their moments and are very effective in them.
"Sometimes Coxy is so committed, he's so desperate to win and do well that he can almost negate his contribution by trying to do everything.
"So we're just working on that and having a feel for the game, and for the rhythm of the game, and when he does that and gets a run of games, I'm sure we'll see the best of him.
"I said to him in pre-season that I saw him more as a seven, but we haven't really had too much opportunity to play him there so far. But I'm sure he'll get some opportunities now, that's for sure."