Aviva Premiership: Steve Diamond convinced Sale Sharks are safe
Sale boss Steve Diamond believes the 32-9 defeat of Gloucester has effectively secured Premiership survival.
Last Updated: 13/04/13 7:34am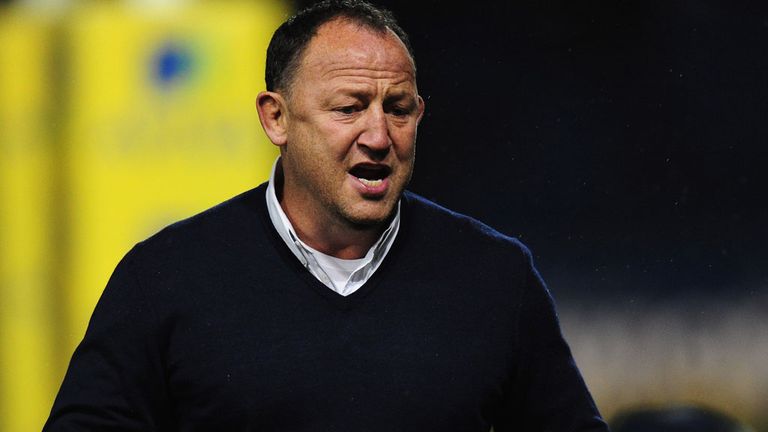 With a 13-point advantage over London Welsh, Diamond believes his players can potentially start to relax and think about next season.
He said: "Considering that I don't think they've (Welsh) won a game since October, it's down to them to win games.
"I think the form we've shown since Boxing Day beared fruit tonight. The defence was outstanding whereas it was non-existent against London Irish.
"I think keeping the club in the Premiership is a great achievement and the players take a lot of the credit. A lot of things will be reviewed at the end of the season but the ground's becoming a home now.
"We moved to a new stadium, we had new coaching staff and we probably weren't as stable behind the scenes as we should have been.
"We got pretty much nothing from seven or eight games, apart from one bonus point, so we've come from a point where everything had to be put together, we had to really fight and get the players to care."
Uphill task
Meanwhile, Gloucester director of rugby Nigel Davies admits they face an uphill struggle to qualify for the play-offs.
He said: "We're relying on other results around us but we just have to wait and see.
"More than anything we need to finish strongly. We let ourselves down today and I apologise for that, but we've got to bounce back from this.
"We've been knocked down today as a group, but that happens in the life, so the important thing is that we get up as we've got two games ahead of us."