Skivington to join Exiles
Leciester star George Skivington is to leave the club this summer and join London Irish.
Last Updated: 23/01/12 10:58am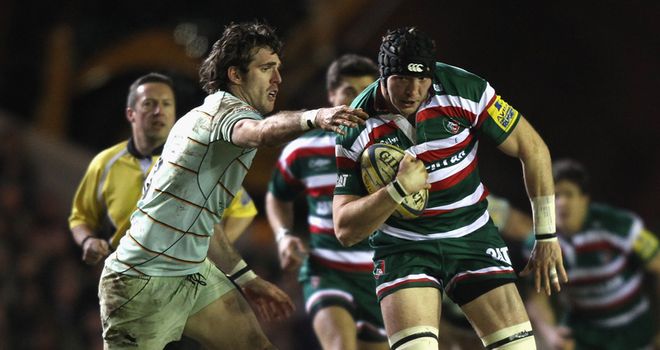 Leciester star George Skivington is to leave the club this summer and join their Aviva Premiership rivals London Irish.
The lock has signed a three-year deal with the Madejski Stadium.
Skivington, 29, has made 39 appearances for the Tigers since joining them in 2010 and captained the England Saxons for two seasons - a period during which he worked with London Irish head coach Toby Booth - and guided his side to victory in the 2010 Churchill Cup.
Skivington, who also won the Premiership and Heineken Cup during eight years with Wasps at the start of his career, said: "Having worked with Toby Booth at Saxons level before, I know what he is about and what he expects from his players.
"Irish are an ambitious club with a strong coaching set-up and there are lots of talented players in the squad that I look forward to playing alongside."
Knowledge
Booth added: "George is a powerhouse and a very physical player who will bring additional size and strength to the front five of our forward pack.
"I already have first-hand knowledge of George having coached him previously and have always been impressed with his work ethic and on-field leadership. His experience and success means that he brings with him not only a wealth of knowledge, honesty and hard work but also a winning mentality.
"He has a lot to offer London Irish both on and off the field and I very much look forward to working with him again."