New challenge excites Southwell
Fullback Hugo Southwell is hoping to make his first appearance for London Wasps when they face Benetton Treviso on Saturday.
Last Updated: 23/08/11 12:49pm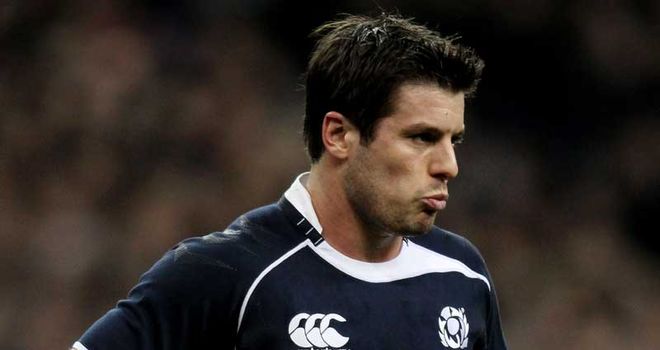 Fullback Hugo Southwell is hoping to make his first appearance for London Wasps when they face Benetton Treviso at Henley RFC on Saturday.
The veteran Scotland international joined Wasps last month after spending the last two years in Paris playing for Stade Francais.
Southwell says he has been impressed with what he has seen so far and is hoping to be part of a squad which can turn the club's fortunes around.
He said: "The first few weeks have been really good. I've been really enthused by the atmosphere at the club and the impact the coaches are making.
"The first pre-season game was encouraging and then the team were able to build on that in the Munster game so the signs are positive.
"I am here because I've always considered Wasps to be a massive club and they would be the first to admit that the last few years haven't been as good as they would have liked. But at the same time it is a fresh start and there are new building blocks in place and hopefully we can get Wasps back to where they were a few years ago.
"I wanted to be at a side at the top of their game and I wouldn't have come here if I didn't believe the club was ambitious enough to do that."
Southwell has been training with the Wasps backline under the guidance of attack coach Paul Turner and says he has been impressed with the pace that is evident, particularly among the back-three players.
Incredible pace
"We have incredible pace out wide here, and I hope we can use it effectively throughout the season," he added.
"With the players we are likely to have on the wing, there are always going to be opportunities out there. Whether it's Tom Varndell, Christian Wade or Richard Haughton we've got some electric pace so as a fullback the thought of running off those guys is pretty exciting."
This season will see Southwell play in the Aviva Premiership Rugby for the first time and it is something he is looking forward to.
"I've always watched the Premiership with great interest and to be playing in it for the first time is going to be very exciting. I've played in a few leagues - the French Top 14 for the last two years in France and the Celtic League before that for six years so this is a massive challenge.
"The Premiership is tough and it's intense but everyone at Wasps, myself included, is counting down the days till it starts."