Dai Young wants Wasps to cut out the penalties against Leinster
Wasps coach Dai Young has urged his side to avoid unnecessary penalties on their big night against Leinster on Friday.
Last Updated: 05/04/13 11:46pm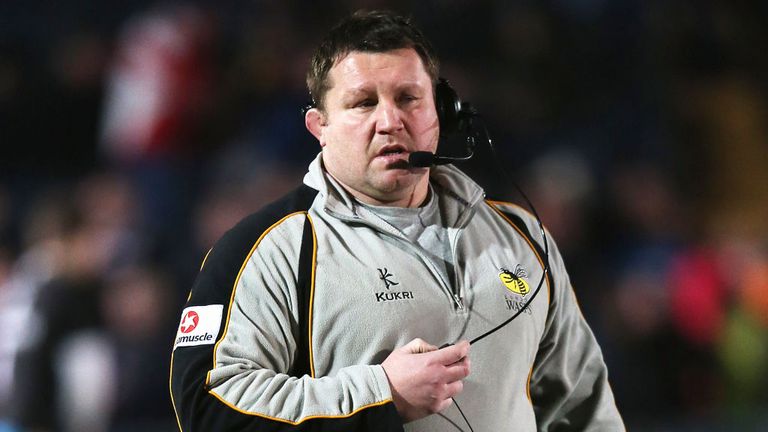 Young's side has been in poor form in the Aviva Premiership, losing four games on the spin to drop out of contention for the play-offs, but they still have a Heineken Cup place for 2013-14 to play for over the closing weeks.
The Amlin draw could have been kinder to them, with Leinster having failed to make it into the Heineken Cup quarter-finals, but Young is looking forward to what is undoubtedly a huge challenge.
"We've been on the back foot defending quite a lot in our last few games, and when you are doing that for large parts of a game you end up conceding penalties," Young said.
"In a one-off cup game you need to keep everyone on the field, and how we carry ourselves in our discipline could be the difference between winning and losing.
"It will be a huge occasion in front of probably our biggest crowd this season. You've got two clubs out there with massive history in Europe, so it's very exciting for everyone involved.
"Our fans have had a few lean years in terms of hosting those big European nights, and I think everyone is really looking forward to it, on and off the field.
"Leinster were in a very tough Heineken Cup pool and they suffered with injuries to key players at times. Even though they have a few missing on Friday, they are still a formidable side.
"You don't achieve what they have without having a very well-rounded team. They are a very innovative side and they create plenty of chances, so it doesn't get any tougher, really.
"We've got to go back to basics and just play in the right areas like we had been doing well earlier in the season, and not find ourselves defending for most of the game and then getting tired and conceding penalties.
"In saying that, we are also confident that we have enough quality to win the game."