Dai Young thinks Leinster were more streetwise than his Wasps
Wasps director of rugby Dai Young says Leinster's experience proved crucial in their 48-28 victory over his side.
Last Updated: 06/04/13 12:59pm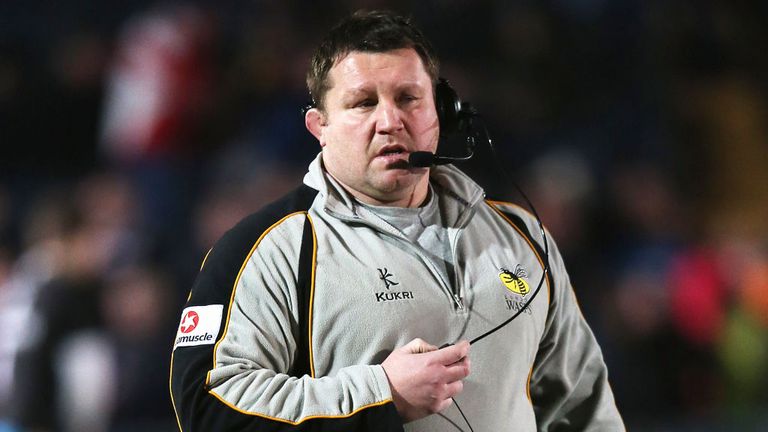 Young's team had their moments, Christian Wade scoring a pair of excellent tries, but Leinster capitalised on mistakes by their hosts to set up a home semi-final against Biarritz.
And Young said: "You looked at us and you saw a team that was developing, but you looked at them and they looked like a team which has played at this level for a long time.
"They were more streetwise than us and had a bit more control in most areas than us tonight.
"We will learn from that and these are the type of opposition we need to play."
Leinster led 20-15 at the break but then pulled away at the start of the second period, after a sequence of Wasps blunders.
Young added: "The disappointing thing from my point of view, is that we gave them at least 14 easy points.
"Playing a team of that quality is always going to be tough and you certainly don't want to make it any harder for yourselves.
"We had an opportunity just before half-time to go in level. I felt the next points were always going to be crucial and we needed to get it.
Errors
"In the first 10 minutes of the second half there were individual errors that gave them the game really. After that we were playing catch-up rugby."
Leinster's Gordon D'Arcy was one of their try-scorers and insists that the Heineken Cup winners of the last two years are now taking this event very seriously.
"I played for years without a sniff of a trophy," he said. "Once you win one, you get greedy and selfish and you just want to win.
"When you look back on your career, you want to think 'I won this and I won that'. That drives me on, I am hungry for silverware."