London Wasps and Stade Francais to play for European Rugby Champions Cup place
London Wasps and Stade Francais will battle it out for the final berth in next season's European Rugby Champions Cup.
Last Updated: 07/05/14 2:30pm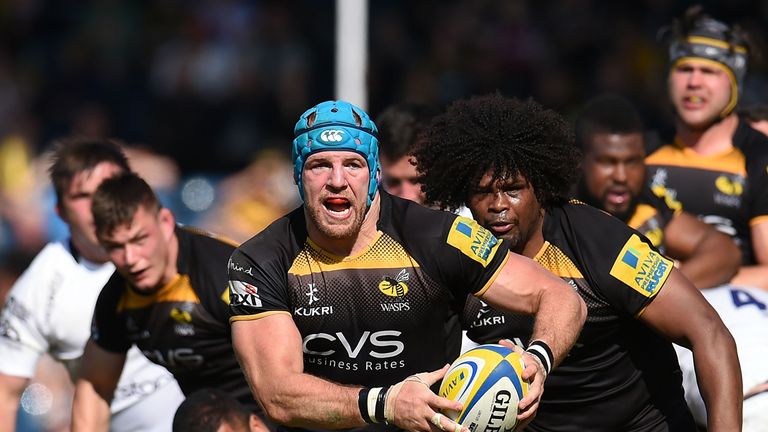 The matches between the seventh placed side (London Wasps) in the Premiership and the seventh placed side in the Top 14 (Stade Francais) will take place on the 18th of May and on the 24th of May.
The first play-off will see Wasps host Stade Francais at Adams Park on Sunday the 18th before they travel to Stade Jean Bouin on the 24th for the return fixture.
Whichever side scores most points over the two legs will be declared the winner of the play-off and will take their place as the 20th team in the inaugural European Rugby Champions Cup 2014-15.
Sky Sports will be showing showing the second game between Stade Francais and London Wasps on the 24th of May