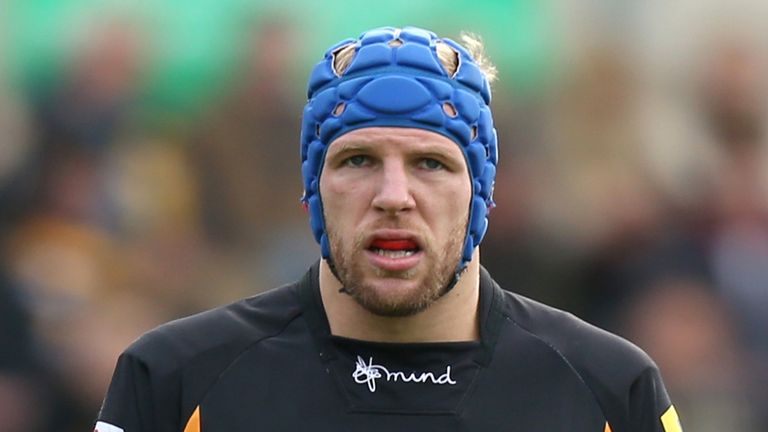 Wasps have admitted they are working hard behind the scenes to find a new ground but are remaining tight-lipped on speculation about where it may be.
Responding to recent media speculation linking them to several possible venues, the club issued a short statement on Sunday.
The statement read: "Wasps has made no secret of a desire to find a permanent home which reflects the ambitions of the club.
"We can confirm the search for a permanent home is continuing. However, all discussions are subject to confidentiality requirements and are therefore commercially sensitive; as such they have to remain confidential for the time being and we cannot make any further comment.
 
"We appreciate speculation may be unsettling for our supporters and assure them we are working hard behind the scenes to secure the long-term success of the Club and finding a new home we can all be proud of."
After years of playing at Sudbury in Middlesex before moving for a while to Loftus Road, home of football team Queens Park Rangers, the club has since 2002 played their home games at Adams Park in a groundshare arrangement with Wycombe Wanderers.
However, Wasps have sometimes struggled to fill Adams Park and in 2007 they played a 'home' Heineken Cup tie at Coventry City Football Club's Ricoh Arena.
That same year an ambitious plan was announced for a new stadium in the High Wycombe area but this eventually fell by the wayside after planning permission was refused.
In the past week there was some speculation Wasps, led by captain James Haskell to two pre-season friendly victories so far, were on the verge of ending their groundshare at Adams Park at the end of this season.
The suggestion was they would switch to the Ricoh Arena in Coventry, where the city's football club have themselves just negotiated a return after a controversial short-term switch to Northampton.
However, other reports pinpointed the club's desire to move back closer to London in the long term.