Leicester Tigers fear losing Steve Mafi to a big-money offer next summer
Richard Cockerill admits the Leicester Tigers have a tough battle on their hands to keep hold of Steve Mafi.
Last Updated: 14/12/12 8:28am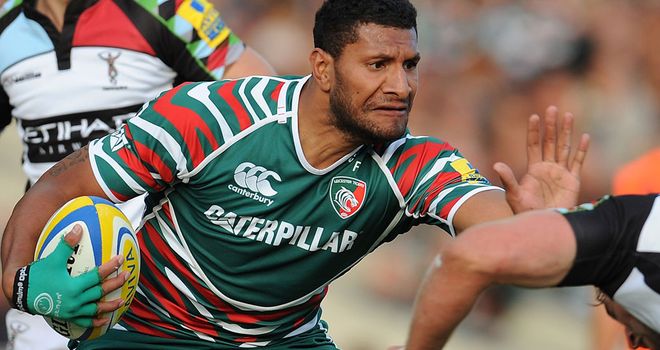 The 23-year-old forward was a virtual unknown when he arrived at the club in 2010 but has since become an important cog and Cockerill fears there will be a big-money offer for him when his contract expires at the end of the season.
"Steve is a very different player now to the one who joined us," Cockerill told the Leicester Mercury. "If he was English, the fuss people would be making about him would be incredible.
"To be able to do the things he does at his age would attract huge interest and he would be in the running for a place in the national team.
"Because he is Tongan, the attention he receives is a lot more low-key. As it is, Steve will attract lots of interest from France and especially Japan because that is halfway home for him. The money players like Steve could get out there would be considerable.
"Look at Alesana Tuilagi last season. He received an offer from Japan which we didn't even try to compete with because it would have taken up 25 per cent of our salary cap alone.
"It is getting harder and harder to keep the people we have got at this club. The salary cap means that, from this year to next year, we could have exactly the same squad. But the players who are out of contract will be 25 per cent more expensive because that is the nature of it.
"Wages are going up because the market place demands it."