Richard Cockerill confirms Matt O'Connor in talks with Leinster
Leicester boss Richard Cockerill has confirmed that his No 2 Matt O'Connor is likely to become the next Leinster coach.
Last Updated: 01/05/13 3:50pm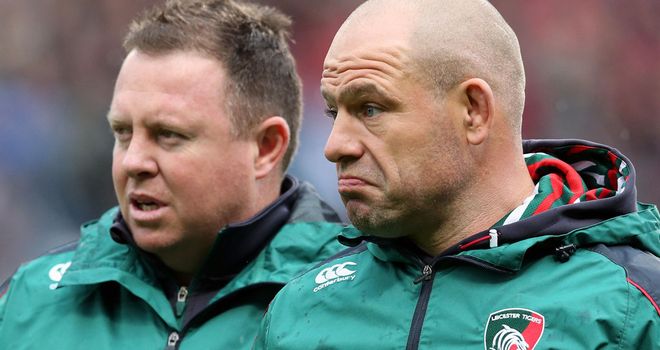 Leinster need a new head coach after Joe Schmidt accepted the offer to become the new Ireland boss.
And Cockerill confirmed that Aussie O'Connor has been in talks with the Irish giants.
"I am aware of the interest in Matt. He's been over to see them. It is a fantastic job," said Cockerill.
"He's been very good for us for the last five years. He has ambitions to coach international rugby.
"I suppose the next step for him is to go and do a head coach's job at a big club. If he goes to Leinster, which is probably the possibility, or the likelihood, that will happen. He goes with our best wishes. He's done a fantastic job for Leicester."