Stade Francais scrum-half Jerome Fillol cited for spitting at Bath's Peter Stringer
Stade Francais scrum-half Jerome Fillol has been cited for spitting at Peter Stringer.
Last Updated: 08/04/13 6:34pm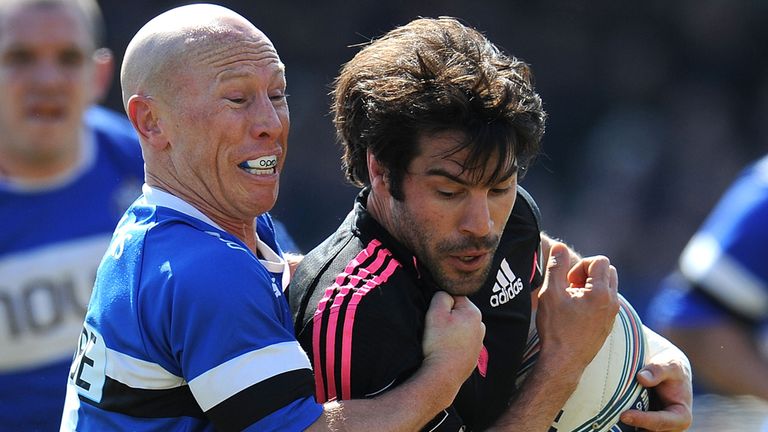 The two number nines had already exchanged words prior to the incident but referee Nigel Owens and his assistants took no action at the time.
Replays appeared to show Fillol spitting straight in Stringer's face and the match citing commissioner has decided Fillol has a case to answer before independent judicial officer Anthony Davis in Dublin on Thursday.
An ERC statement read: "ERC has received a citing complaint against the Stade Francais Paris scrum half, Jerome Fillol, following the Amlin Challenge Cup match against Bath Rugby.
"Fillol is alleged to have committed an act contrary to good sportsmanship in that he spat at the Bath Rugby player, Peter Stringer (No 9), during the first half of the match at the Recreation Ground."
Stade won the game 36-20 to reach the semi-finals of the tournament for the third successive year.
Under the IRB disciplinary code, the sanction for spitting ranges between four and 52 weeks depending on the severity of the offence.
Stade prop Rabah Slimani has also been cited. The tighthead was sin-binned during the game after tackling Nick Abendanon in the air.