Stade Francais scrum-half Jerome Fillol banned for 14 weeks for spitting at Bath's Peter Stringer
Jerome Fillol of Stade Francais has been given a 14-week benfor spitting at Bath's Peter Stringer at the weekend.
Last Updated: 11/04/13 4:43pm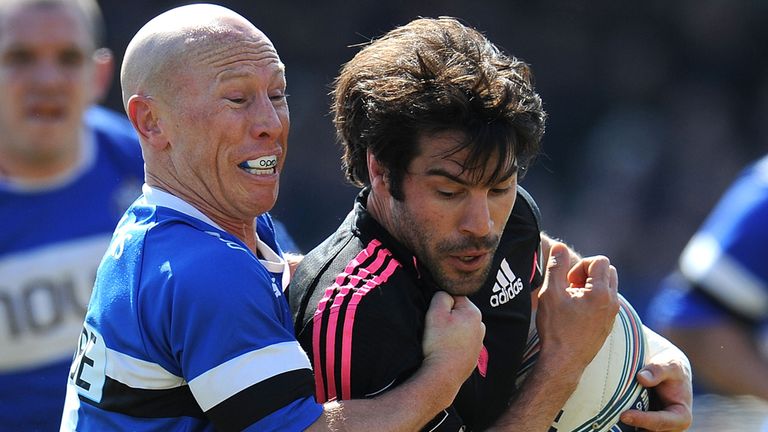 The Stade Francais scrum-half was cited after an incident during his side's Amlin Challenge Cup quarter-final victory on Saturday and asked to attend a hearing in Dublin.
Fillol pleaded guilty, and an independent panel took his "genuine remorse" into account when downgrading a proposed 26-week ban by 12 weeks.
The close-season will not count towards the ban so Fillol, who has the right of appeal, will be unavailable until 12 August.
A statement on the European Rugby Cup website read: "The Judicial Officer found that Fillol had spat in the face of Stringer and that it had been an intentional, deliberate and grave act.
"He determined that the act warranted a top-end entry point from the IRB's Sanctions for spitting and considered that 26 weeks, from the available range of 11 to 52 weeks, was the appropriate entry point.
"The Judicial Officer identified no aggravating factors, and after taking into account compelling mitigating factors, which included the genuine remorse expressed by the player at the hearing, as well as his exemplary record and strong character references, the Judicial Officer applied mitigation of 12 weeks, before imposing a sanction a 14 weeks."