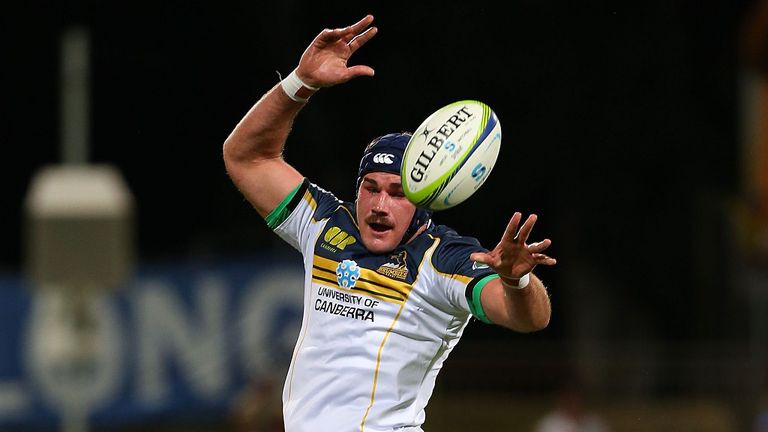 Skipper Ben Mowen says the Brumbies deserve to win the 2014 Super Rugby title after three years of hard work.
The two-time champions clash with Australian rivals New South Wales Waratahs in their semi-final in Sydney on Saturday, with a place at stake in the final a week later.
The Waratahs finished the regular season 13 points ahead of the fourth-placed Brumbies, though they have yet to win a Super Rugby title after two losing final appearances.
However, they approach the semi-final with plenty of confidence after a seven-game winning run, including a 39-8 thrashing of Saturday's opponents in Sydney last month.
Despite that, Mowen believes the Brumbies should be rewarded for all their hard work since the side's disastrous 2011 campaign. Since then, his arrival along with former-World Cup winning coach Jake White's two-year tenure has helped see the team make considerable improvement.
"I honestly believe the group deserves a championship for the work that's been done," said Mowen.
Over-excited
"Not only the last 12 months but over the last three-and-a-bit years.
"But thinking you deserve one and actually getting one are two different things."
"Our attack feels really confident and our defence is working hard"
Ben Mowen
Saturday's showdown could be Mowen's last for the Brumbies, with the back-rower joining French club Montpellier, but he is understandably keen to postpone that departure by a week.
Last year's Wallabies captain rates the task of toppling the Waratahs in Sydney as an even bigger challenge than beating the Northern Bulls in Pretoria in the semi-finals of last year's competition.
"That was obviously a great milestone for the team, to go over there (to South Africa) and achieve that, but I think the way that the Waratahs have played this year, they have really stamped themselves on the competition," Mowen said.
But Mowen claims the experience of going all the way to last year's final where they lost to the Waikato Chiefs has the Brumbies in the right frame of mind.
"We probably burned ourselves out a little bit (last season) through the training week, with being over-excited for game day, where this year we're definitely a lot more measured," he said.
"We've scored 11 tries in the last two weeks, so our attack feels really confident and our defence is working hard."
Seven-time champions Canterbury Crusaders, who finished second, play South Africa's Coastal Sharks in the other semi-final in Christchurch on Saturday.