Blue Bulls announce numerous changes and promotions amongst staff and players
The Blue Bulls have announced numerous changes and promotions amongst their coaching staff and players.
Last Updated: 20/11/12 1:02pm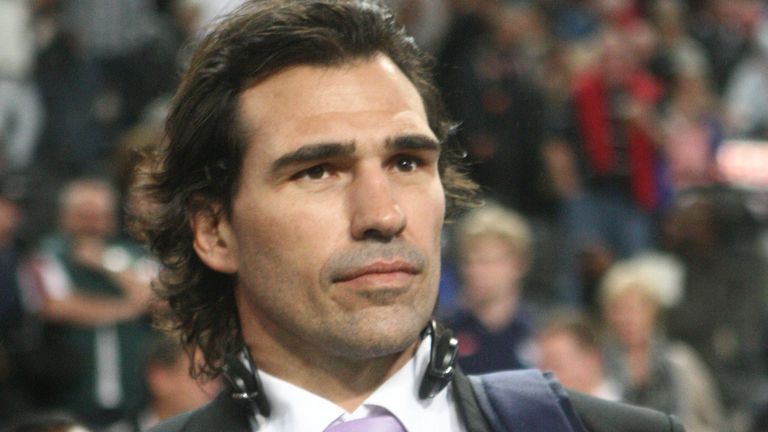 Former Bulls captain Victor Matfield has been appointed as the new forwards and attack coach for the 2013 Super Rugby season, while former Springbok pivot Derick Hougaard has been named as a skills and kicking coach.
Coach Frans Ludeke is pleased with the changes involved with the restructuring of the club and told bluebulls.co.za: "Experience has taught us that the hard work in pre-season is vital for a successful campaign. We could only measure the effects on the prolonged 2012 Super Rugby season now and will adjust our planning and training schedules accordingly.
"I am excited to work with the coaches in their new roles and believe we have the right mix of personalities, skills and expertise to make 2013 a success.
"Someone like Victor has so much experience to give back to our players and I am very excited to work with one of the sharpest rugby minds in the business."
Not only have there been several promotions within the coaching team, the Bulls also named a number of players who will be part of the extended squad.
It was confirmed that school boy star Handrè Pollard will be amongst the 53 players who will prepare for the new season.
Promotions
The new-look, updated squad will include two loan players from the MTN Lions, Callie Visagie and Lionel Mapoe.
There are also new signings who played Super Rugby for the MTN Lions last season, Paul Willemse and Grant Hattingh, as well as Marcel van der Merwe from the Toyota Cheetahs.
With 19 Springboks within the side, including Japan-based Wynand Olivier, the team also includes a group of IRB JWC-winning Junior Springboks. Together with Pollard and four other schoolboy prospects, William Small-Smith, Jan Serfontein, Shaun Adendorff, Wiaan Liebenberg and Marvin Orie are all included in the squad.
Ludeke also revealed his new coaching assistants after several promotions from within the club.
Pine Pienaar, the Blue Bulls Currie Cup head coach will now be the new defence coach in the shake-up with Andrè Volsteedt now the head of strength and conditioning.
It was also confirmed that Xander Janse van Rensburg will be the new high performance manager.