Super Rugby: Bulls bring in three players from relegated Kings
Bulls have signed Bandise Maku, Jacques Engelbrecht and David Bulbring in the wake of the Southern Kings' relegation.
Last Updated: 08/08/13 3:17pm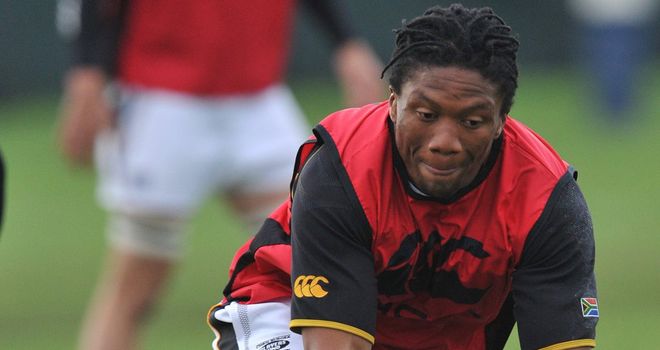 They join the Pretoria-based franchise with immediate effect and will be available for their 2013 Currie Cup campaign.
Hooker Maku, who won the Super Rugby title with the Bulls in 2010 and the Currie Cup with the Lions in 2011, has signed a three year deal to October 2016.
Flanker Engelbrecht and lock Bulbring have signed for the same length of time and the Bulls have also brought in hooker Callie Visagie, who spent the Super Rugby season on loan from the Lions.
"With the Southern Kings not qualifying for the 2014 Super Rugby tournament, these players became available and we are pretty pleased to get them to sign with us," said Bulls high performance manager Xander Janse van Rensburg.
"Bandise and Callie will step into the breach left by the departing Chiliboy Ralepelle, David will fill the gap left by Juandre Kruger and Jacques will take over the role played by the two Potgieters.
"Waylon Murray, who joined us earlier in the week will add depth to our midfield ranks where the exit of Wynand Olivier and Francois Venter made us a bit thin on experience."