Coach Todd Blackadder signs new deal with Canterbury Crusaders
Todd Blackadder has signed a one-year extension to coach Canterbury Crusaders.
Last Updated: 28/07/13 5:47pm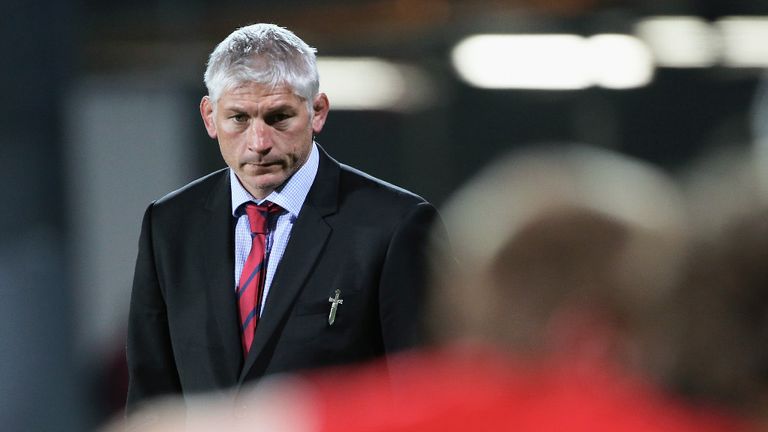 The Crusaders were beaten 20-19 by Waikato Chiefs in a thrilling Super Rugby semi-final on Saturday, and CEO Hamish Riach is backing him to go further next season.
"We are delighted to re-sign Todd for another season and to be in advanced conversations with all three assistant coaches (Dave Hewett, Tabai Matson and Aaron Mauger).
"This year was the first year that we have had a coaching resource made up of four dedicated coaches. It has allowed the Crusaders a more specialised focus on our defence and attack play and we are pleased with the foundation the coaching staff have developed over the course of this season.
"Todd is a tremendous coach and inspirational leader and has the full backing of everyone at the Crusaders. We are delighted that he has re-signed to take us into another season."
Blackadder joined the Crusaders in 2009 and has guided them to four semi-finals and a final.
Blackadder said: "As a new coaching group we have learnt a lot this season and I am delighted that the Board have shown their faith in us and our ability.
"Within our management team we have some amazingly enthusiastic, positive and experienced people and it is a pleasure to be able to work with them. I am looking forward to continuing this partnership over the coming season to make this Crusaders team the best it can be."