Jayden Hayward signs two-year contract with Super Rugby club Western Force
Western Force have bolstered their options with the addition of Hurricanes back Jayden Hayward on a two-year contract.
Last Updated: 05/11/12 10:23am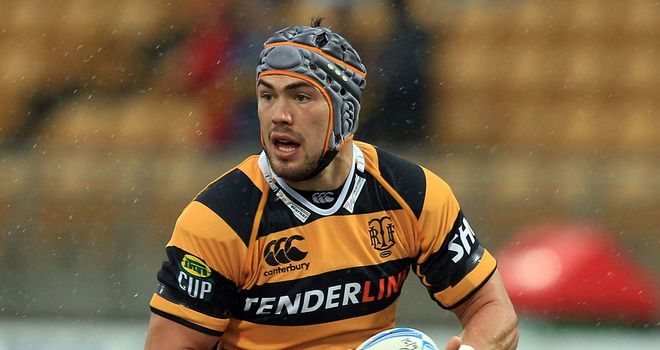 Hayward is the eighth new member of the Force's back division, with one extended playing squad contract still available for the 2013 Super Rugby season.
The 25-year-old Hayward is excited by the close-season changes made by the Force and having spoken with head coach Michael Foley is pleased with the direction the club are heading.
"There's been a lot of changes at the Force from last year," he told the club's official website.
"Speaking with Michael Foley, there's a lot going on at the moment and, from the sounds of it, they're changes that the players and the community should be really excited about.
"This move gives me a fresh start and a new opportunity. I'm really hungry for this chance and can't wait to start training and doing my bit to work my way into the 22.
"I'd like to think I can bring some experience with me to the Force with four years of Super Rugby under my belt. On field, I like to be identifying space and looking to put my outside men into that space and scoring tries."
Foley added: "Jayden's been a frontline centre for Taranaki in the ITM Cup over a number of years and is a young player determined for regular game time in Super Rugby.
"He's a player that provides versatility in the centres, and he knows how to find the try-line. He's a player whose first instinct is to use the football which ties in with our goal of maximising what we do with possession next season.
"We're looking forward to what our backline will offer in 2013 and Jayden is one of a number of up-and-coming players who will make a key contribution to that."