John Schwalger facing long spell on sidelines with serious lung problem
Wellington Hurricanes prop John Schwalger has been diagnosed with blood clots on his lungs.
Last Updated: 21/04/14 12:02pm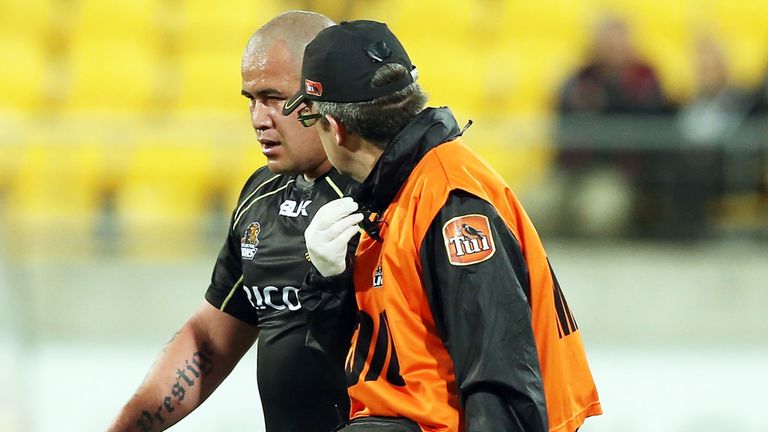 Medical staff originally thought Schwalger was suffering from a chest infection, but further tests revealed the more worrying problem and he could be ruled out for the rest of the year.
The 30-year-old, who has played twice for New Zealand, was absent from Friday's 39-20 win over the Auckland Blues and the Hurricanes will bring in a replacement prop.
"We thought it was likely to just be a chest infection, which it was initially, and he was treated with antibiotics but even after that had healed, he was still having the same issues," said Wellington coach Mark Hammett.
"I'm just pleased they got it when they did. It could have been a really scary case, particularly for a tough guy like him who would have probably just soldiered on with something like that.
"It's a serious illness, I suppose you'd call it, and it's very likely to keep him out for the rest of the year, certainly for Super Rugby.
"A lot of people have overcome that, so hopefully he does and can push on for next year."