Lions 2012 preview
The Lions future has been cast in doubt recently due to SA Rugby's announcement that the Southern Kings will be granted a licence next season.
By Scott Mathie
Last Updated: 21/02/12 1:28pm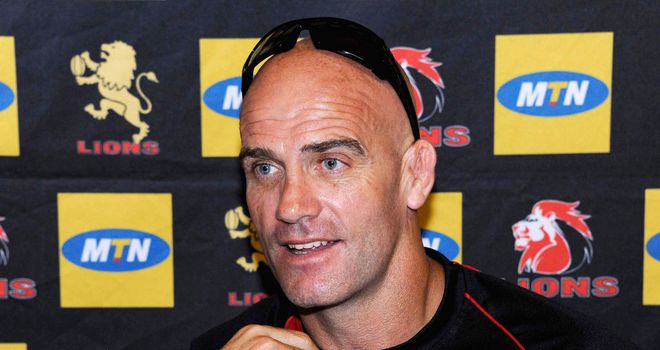 The Lions' future has been cast in doubt due to SA Rugby's announcement that the Southern Kings will be granted a licence next season.
With only five spots available, one of the incumbent franchises will need to make way. The Lions along with the Cheetahs have struggled to make an impact in this competition and with doubts cast over the Johannesburg team's financial future it could well be their last season in Super Rugby.
This frustration to replace the franchise was meted out on their contenders in a pre-season game in which they ran out 88-0 winners, pouring oil on an already contentious decision.
The Lions under John Mitchell have shown steady progress as a squad, highlighted recently by their 2011 Currie Cup-winning season in which they were by far the most exciting and deserving victors of the SA domestic competition.
Last time out they only won three games and ended up a disappointing 14th, however it was a season in which much experience was gained.
There were certainly signs of their attacking ability but just lacked the same intensity in defence. Their lack of experience showed especially in key positions as too often leads were let slip and always seemed to be on the wrong end of narrow defeats.
The Currie Cup season however has shown a coming of age for these players. In fly-half Elton Jantjies, they have a player who was instrumental in their team's cup success. His cool head in pressure situations, accuracy with the boot and sublime attacking skills has made the No.10 jersey his own. His performances are testament to the fact that World Cup-winner Butch James is his understudy.
Mitchell has proved with his time at the Force that he can get the best out of a young inexperienced bunch and make them highly competitive.
However, at the Lions he is blessed with a lot better young talent. He has fashioned his team's pattern of play around the characteristics of youth. Energetic and highly motivated, they play an expansive pattern, using their high fitness levels and fast paced ball retention to try and run the opposition off the field.
Their captain Joshua Strauss has been a revelation in the back row and many see him as a potential candidate for a Springbok place. Their vast improvement in the contact and set piece areas could see them become a much stronger competitor this year. They will surprise many this time around.
Prediction: 8th
Player to watch: Joshua Strauss - A strong ball carrier whose non-negotiable contact skills have been a thorn in the side of all opposition defences. He will improve from last season and that bodes well for the Lions.