Former Crusaders coach Daryl Gibson teams up with the Waratahs
Waratahs have appointed former New Zealand centre Daryl Gibson to their coaching team for the 2013 Super Rugby season.
Last Updated: 19/11/12 10:16am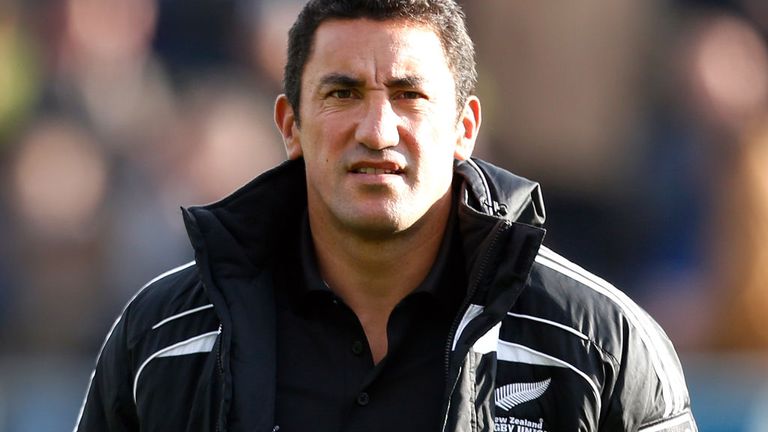 Gibson, who helped lead the Crusaders to the 2011 Super Rugby final, will work alongside head coach Michael Cheika and his assistant Alan Gaffney.
Currently on tour in Europe with the Maori All Blacks, Gibson revealed that Cheika's ambition was a key factor in his decision to join the Waratahs backroom staff.
"I was attracted to the role by Michael Cheika's vision for the team, his passion and commitment to turning the Waratahs into a winning team made it an easy choice," he told the club's official site.
"Cheika and Alan Gaffney have a wealth of rugby experience and I'm sure I am going to learn plenty from them and also add in my way to the coaching staff."
Gibson is keen to improve on last season's performances after a winless streak saw the Waratahs lose their last seven games of the 2012 Super Rugby season.
"They underperformed last season and I know from Michael that the players are working very hard at the moment so they can earn the respect of fans and become a team that the people of New South Wales will be proud of and want to come and see," he said.
Speaking about the appointment, Cheika believes Gibson will bring more than just his coaching experience to the side.
"Daryl is the guy who most fitted the vision we have for the team and NSW Rugby. To enact the change we want to make here, we need to change everything," he added.
"I wanted someone fresh. Someone that guys here haven't had much to do with or been coached by. We need to change the voices, change the approach.
"He has great experience of Super Rugby and in that sense his experience is a good complement for mine and Alan's".