Jamie Heaslip: 'Hard nut' Michael Cheika will have NSW Waratahs fired up
The British & Irish Lions should expect a bruising match against the NSW Waratahs, according to Jamie Heaslip.
Last Updated: 15/06/13 3:59pm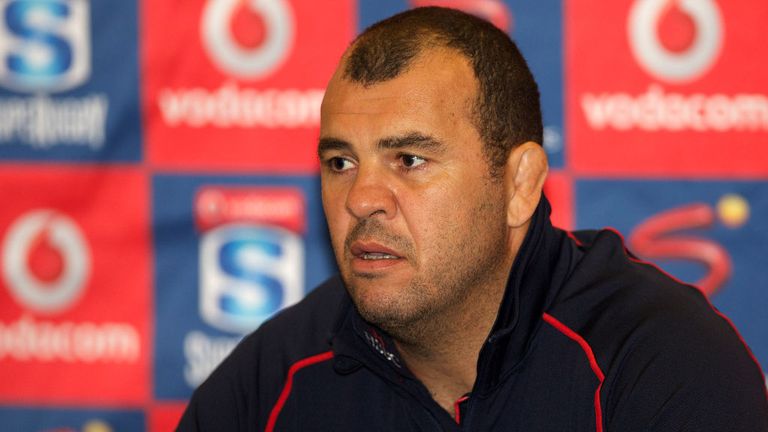 Waratahs coach Michael Cheika was No 8 Heaslip's coach at Leinster when the Irish province won their first Heineken Cup in 2009.
And Heaslip says that while Cheika's coaching style was not to every player's liking, his "hard nut" approach will ensure the Waratahs are fired up for Saturday's match in Sydney.
"He always also kept you under the pump. He demanded the best from players," Heaslip said.
"Sometimes the ways he went about that was good for some players, but harder for others to take. He was a hard nut, some would say a madman at times.
"He was a fiery character but I had a lot of time for Cheiks.
"I was really blessed because he was a back-row player and I was just lucky because he would kind of see the game as I would see it."
After an unsuccessful spell with Stade Francais, Cheika returned to Australia and took over from Michael Foley as coach of the Waratahs.
They will be shorn of eight Wallabies on Saturday but Heaslip expects those that come in to replace their international contingent will be pumped up.
"Knowing Cheiks, he's definitely sticking it to the guys who are there and motivating them, that this is their chance because those guys aren't around," he said.
"I wouldn't put it past him if the pads they're hitting all week were red, or they put red jerseys on the opposition.
"He's really, really passionate about his rugby and he wants people to go 100 percent flat out, like he does.
"He doesn't like people holding back. He doesn't like people hiding."
Watch every Lions game live only on Sky Sports. Click here to sign up or upgrade now.