Israel Folau had to miss Saturday's Waratahs match in contentious circumstances
New South Wales Waratahs coach Michael Cheika has hit out at the Australian Rugby Union (ARU).
Last Updated: 12/04/14 7:26pm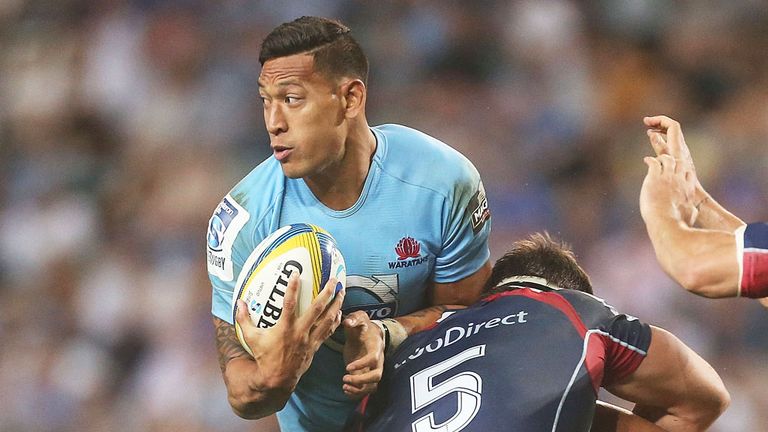 The Australia international full-back has been out for a fortnight with a throat problem but was picked for Saturday's Perth match after Waratahs medical staff passed him fit.
However, the ARU's chief medical officer Warren McDonald overruled the decision late on Friday, leaving Cheika to re-work his gameplan on the eve of the match.
Folua wrote 'Frustrated!' on his Twitter feed and Chieka felt the ARU had breached protocols by conducting their own analysis without consulting the Waratahs.
"The reality is that we felt, and we do still feel, that we did everything correctly," said Cheika. "I'm disappointed that there isn't faith in the way we do things.
"Israel is very disappointed, he wanted to play. I'm the one left having to tell him he can't play and having to get him upset with me, even though it's not my decision.
"No medical person from the ARU has been in contact with Israel the whole time, that's why we were disappointed.
"I don't think this has ever happened, full-stop. I certainly haven't seen it before."
The ARU's McDonald said in a statement that it was not yet in Folau's "best interests" to return to action.
He added: "This is a player welfare issue, which has been the focus of all the medical staff involved in this difficult decision, and we'll continue to work on the plan for Isreal's return as soon as possible."