Australia's Anthony Faingaa to undergo shoulder operation
Anthony Faingaa is to have left shoulder reconstruction surgery and is set to miss the rest of Australia's 2013 games.
Last Updated: 31/07/13 11:01am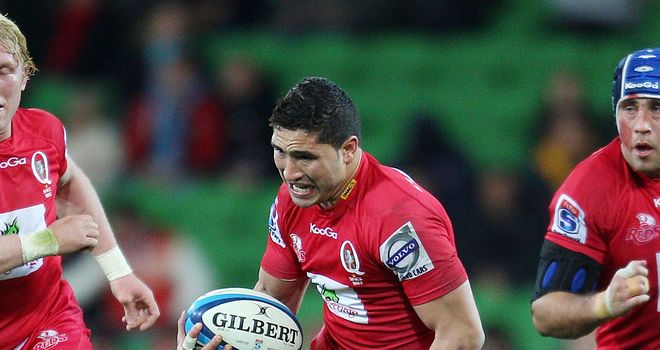 The centre had been chosen in Australia's extended 40-man squad ahead of the Rugby Championship, with the Wallabies opening the tournament in a clash with New Zealand on August 17th in Sydney.
But the 26-year-old is now due under the surgeon's knife this week and he said on Wednesday he could be sidelined for at least six months.
But, on a more positive note, he is confident of starting the 2014 Super Rugby season for the Queensland Reds.
The tough-tackling centre's defence and organisation was missed in the Reds' 38-9 playoff loss to the Crusaders two weeks ago due to a hamstring injury, but he had also been hampered by the shoulder problem for much of 2013 and he decided it was best to act now.
Immensely disappointed
"I've been carrying this shoulder injury throughout the last season and I feel that it is not in the best interests of my teammates at the Reds nor the Wallabies squad to continue to do so," Faingaa wrote on his Facebook page.
"I'm immensely disappointed not to be joining my brother, Saia, at the Wallabies camp on Monday.
"We missed the last tour together and now we are to be split apart again because of my surgery and recovery."