Matt Hodgson targets becoming the first player to register 100 appearances for Western Force
Western Force captain Matt Hodgson has agreed a new deal to remain at the Perth franchise for a further two seasons.
Last Updated: 09/03/13 10:59am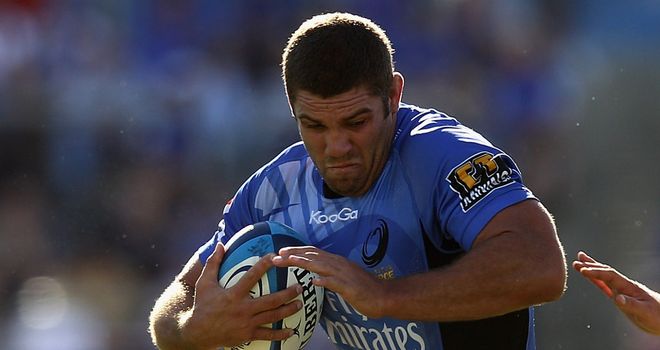 Hodgson has been a key figure at the Force since making his debut in the club's inaugural Super Rugby match against the Brumbies in 2006.
Since then the 31-year-old has gone on to make 85 appearances - and he remains on course to become the first player to reach the century landmark at the Force.
"Having begun my Super Rugby career here, it's great to have the opportunity to end my career here in the west, and my life after rugby is definitely in Western Australia," Hodgson told the club's official site.
Motivation
"Being part of the longer-term development of this side was a big motivation for re-signing.
"Once I got the captaincy, we discussed with Foles [Michael Foley] the plan for the side, and while it may take a few years, I'm really keen to be part of that and be part of the club improving each year and growing into a successful club.
"There's a lot of young players coming in and playing their first games of Super Rugby or first games for the Force, and it gives me a lot of motivation to keep playing.
"The lure of playing 100 caps for the Force its another motivation and it'd be a great achievement to be the first person to achieve that for Western Australian rugby."