Australian Rugby Union release James O'Connor from contract
James O'Connor's playing career has been left in limbo after he was released from his contract with the ARU.
Last Updated: 03/10/13 12:02pm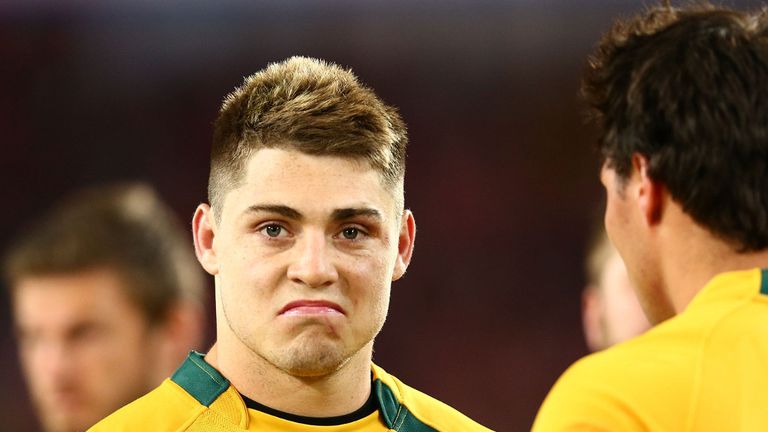 O'Connor is currently without a club after leaving the Melbourne Rebels at the end of the Super Rugby season, while he was stood down from the national team following his latest off-field indiscretion.
And with talks stalling over a potential move to former side the Western Force, O'Connor faces an uncertain future.
"The Australian Rugby Union and I have mutually agreed to put the past behind us and move forward from today," O'Connor said in a statement.
"As a professional, I am focused in developing as a person and as an athlete and intend to do everything possible to put myself in the best environment to do that.
"I want to apologise for any issues that I have caused and I want express my respect for my team-mates, the Wallabies and the jumper. There is nothing more important and rewarding to me than representing my country.
Focused
"I want to say again that I do appreciate the impact that some of my actions have had on my team and the sport in general. I recognise that given my actions and the circumstances it is best for the team and myself to go in different directions in the short term.
"I remain focused on earning my place back with the Wallabies and will be looking for the right opportunity to do this."
O'Connor can only play for the Wallabies if he plays for a Super Rugby franchise, however the Force have urged him to take a break from rugby.
"Our conversations with James and his management regarding a possible return to the Force have been ongoing," said chief executive Mark Sinderberry said
"These conversations have been thorough and honest, and have included Michael Foley, Matt Hodgson and players. These discussions have been about both on and off field matters that we believe can assist James to become the player he aspires to be and to develop himself as a person.
"Since the ARU's decision, we've reiterated our position to James, including the non-negotiable standards and values - particularly around earning respect - that must be upheld by everyone in the team and at this club.
"However, at this point we believe it's in James' best interests to take time and reflect on what's important to him and what he really wants.
"If that is being a part of this club and making a positive contribution to our club culture, then we'd be open to the prospect of continuing those discussions. Similarly, if he believes he would be better suited by taking some time away from Australian rugby, then we'd wish him nothing but the best with those endeavours."