Ewen McKenzie happy to help James O'Connor 'improve as a person'
Coach of Australia's national side Ewen McKenzie has said he is keen to help James O'Connor 'become a better person'.
Last Updated: 14/10/13 4:10pm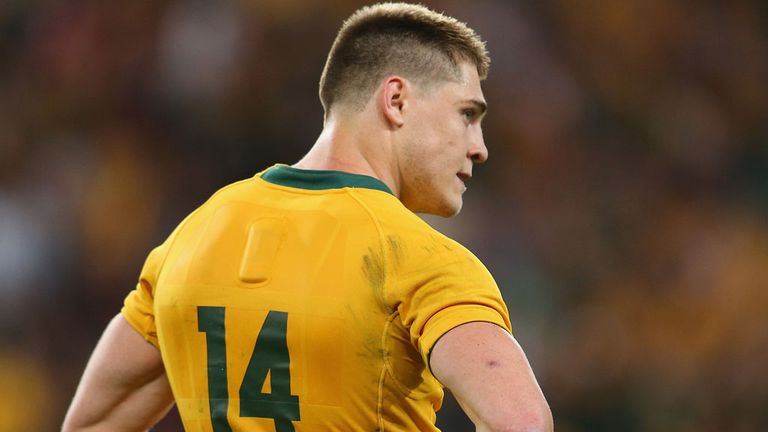 The 23-year-old winger had his contract with the Australian Rugby Union torn up following repeated breaches of discipline.
O'Connnor was kicked out of the national squad in September after he was prevented from boarding a plane because he was allegedly drunk, hours after Australia had beaten Argentina in Perth.
O'Connor was also released by his Super Rugby club Melbourne Rebels, although his former team Western Force are considering offering him a second chance.
And McKenzie is keen to help the wayward player improve his behaviour.
McKenzie said: "I'm interested in improving him as a person so I'm happy to help in that process.
Important
"We've had some contact. He's obviously working on his end of things.
"I'll continue to have contact but contact's a two-way thing."
Skipper James Horwill added that the Wallabies would not be abandoning O'Connor.
Horwill stressed: "I think the guys have always been available for James if he needs it.
"He's a guy who needs to make the decisions for himself and not concern himself with other guys.
"He needs to find out what's important to him and work from there. He needs to work out what he wants on and off the field and the guys are always here if he wants to talk."
Western Force coach Michael Foley said the franchise was still considering handing O'Connor a lifeline.
He said: "Obviously there was an incident here at Perth Airport which tended to send things south a little bit.
"But we've continued to talk to James and we're definitely open-minded there. There's a plan to get the best out of him both on and off the field."