Saracens director of rugby Mark McCall insists the 17-16 win over Nothampton was deserved
Saracens director of rugby Mark McCall felt his team deserved the 17-16 victory over Nothampton.
Last Updated: 30/12/12 7:11pm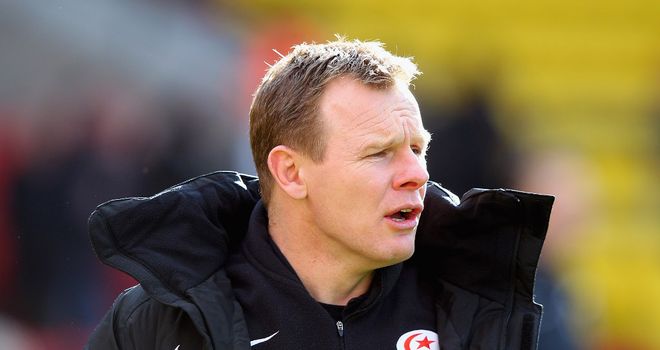 The Saints fly-half almost snatched glory in the final seconds at Stadium MK from five yards inside his own half, and while McCall was impressed by the attempt he believes a successful kick would have been rough justice for Saracens.
"Of course it would have been a sick feeling to lose it at the end," McCall said. "Sometimes you lose and that is fine but when you are on top, like we felt we were on top, it would have been disappointing.
"At the same time sometimes that is your own fault, if you have got ahead of yourselves and not done things quite right.
"I felt the same as everyone else felt. It was out of our hands. We knew it was a very difficult kick. It was an unbelievable strike in fairness."
Saints director of rugby Jim Mallinder was happy with his team's attitude despite their drop to sixth place in the Aviva Premiership following the defeat.
Mallinder said: "The lads gave everything and it was a tremendous effort from them. I'm very proud. It went down to the wire. We just didn't get the bounce of the ball.
"We'd like to be top of the league like every single club, but we're realistic and know that we haven't played as well as we'd have liked in every game."