Saracens winger Joe Maddock retires from rugby union at the age of 34
Joe Maddock is moving back home to New Zealand after confirming his days as a professional rugby player are over.
Last Updated: 03/05/13 1:53pm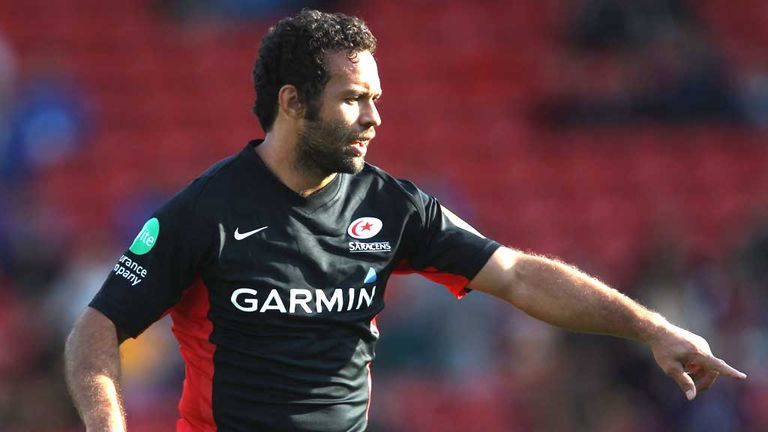 The 34-year-old winger has spent the last two seasons with Saracens, having previously played for Bath, but could never hold down a regular place in their first-team and suffered a series of niggling injuries.
Maddock told the club's official website: "I'm heading back to New Zealand. Work wise I'm still on the hunt for when I return, but as a family we decided that the time was right for us to go back.
"Saracens as a club is an awesome place to be. The club is full of great people; people who work extremely hard for each other and for the organisation as a whole.
"From my point of view the coaching staff have been brilliant with me, the backroom staff have done their bit to help me look after my body and the players who I train with every week and I get to play with occasionally are just good blokes, it's not a hard place to come in work on a Monday to Friday that's for sure.
"I've been fortunate to play with some great players and more importantly some great people. I loved my time over here in England.
"The Premiership has been a massive part of my career; I've spent eight seasons of my professional career here, so it's played a huge role in my development and my improvement as a rugby player. I've loved it."