Heineken Cup: Thursday test for Saracens captain Steve Borthwick ahead of final
Steve Borthwick will face a fitness test on Thursday to discover if he can play in this weekend's Heineken Cup final.
Last Updated: 20/05/14 7:43pm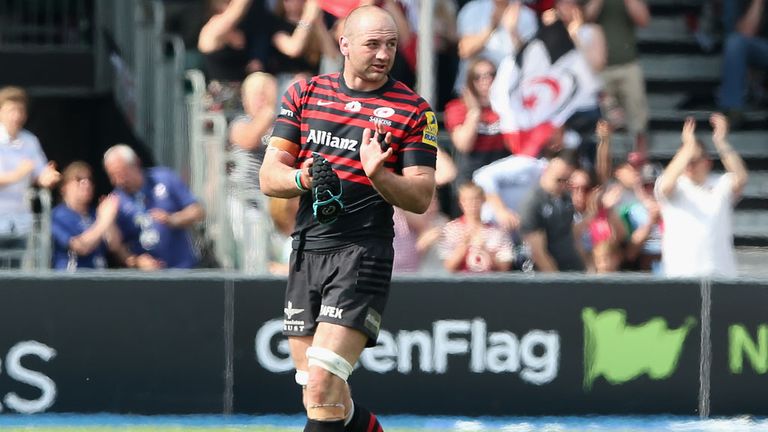 Director of rugby Mark McCall admits he remains optimistic about the 34-year-old's chances of playing at the Millennium Stadium on Saturday.
Borthwick, who will be leaving the club at the end of the season, suffered a pectoral injury during last week's Premiership clash with Harlequins in Barnet.
McCall said: "He's made some progress actually this week so I suppose we're optimistic but we'll make a decision towards the end of the week.
"He's got a chance. He hasn't trained yet and there are a few things he's got to do before he's declared fit but we'll make a firm decision on Thursday.
"We wouldn't play him unless he's proven he can play, functionally he's got to be strong enough to play.
"We wouldn't gamble at all with him. He's got a significant injury to his pectoral muscle."
And McCall admits he is desperate for his skipper to face Toulon: "It would just prove that life's unfair, because no one deserves to play in a Heineken Cup final and a Premiership final in his last two games of rugby more than Steve Borthwick to be honest.
"So fingers crossed that will happen. Already there's no self-pity with Steve, he's been massively involved in the preparation in the last two days, so he'll have a massive contribution to make whatever happens.
"We want him to play in a game like that for us, a guy with big-match experience who is a tremendous leader in every respect. But if he doesn't play we've just got to get on with it."