Steve Borthwick ready for Saracens' Aviva Premiership final with Northampton Saints
Saracens captain Steve Borthwick ready for Saturday's Aviva Premiership final with Northampton Saints at Twickenham
Last Updated: 30/05/14 6:40am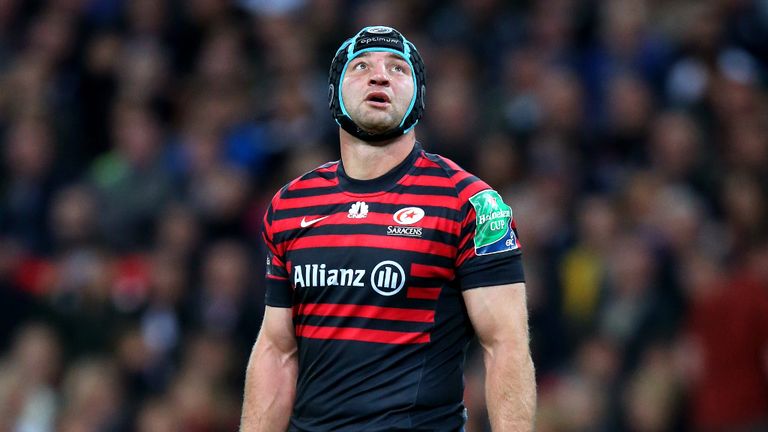 The showpiece final is Borthwick's final game as a professional rugby player before taking up a coaching position in Japan next season.
The 34-year-old, whose participation in the match looked questionable last week, says it has been a privilege to have played top-level rugby for the last 16 years.
"I'm good and ready to go this weekend," Borthwick said.
"It wasn't a great situation, but I was fortunate that here we've got a great medical team.
"I've thanked them personally, so I'll thank them publicly, they've helped me not just in this last fortnight, but throughout my time here.
"Obviously when you've played as many games as I have there's a little bit of wear and tear.
"I'm not sure who's lined up to take my seven o'clock physio slot once I've gone!
"It takes a toll but playing this amazing sport, whether you earn money for it or not, it's a privilege.
"There are costs along the way, there are things that take their toll, but I honestly don't bat an eyelid at those now.
"I'd go back and do it all again, to have all those experiences again, I'm content, it's been an amazing journey."