Struggling Sale linked with move to bring former All Blacks coach John Mitchell into the set-up
Premiership strugglers Sale linked with bid to bring former All Blacks coach John Mitchell into their set-up
Last Updated: 07/10/12 3:26pm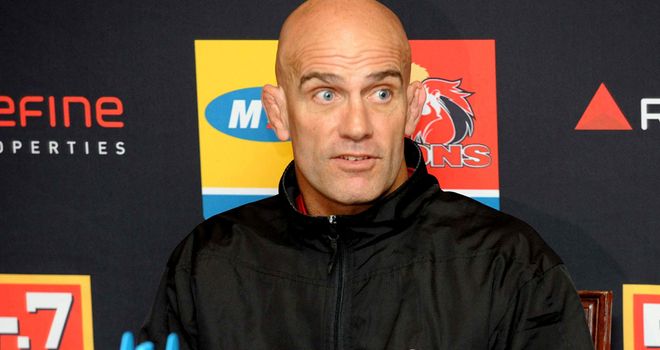 The Sunday Times claims Mitchell, who also had a stint as England assistant, will initially be taken on as a consultant, but could eventually replace forwards coach Steve Scott, sacked by the club last month.
Sale currently sit rock-bottom of the Aviva Premiership with a solitary point having lost their opening six games of the season.
Mitchell, who played for the Sharks at No 8 in the 1990s, was New Zealand coach from 2001 to 2003, resigning after a semi-final defeat to arch-rivals Australia in the 2003 World Cup - a tournament England went on to win.
The 48-year-old is currently involved in a legal wrangle with South African side the Golden Lions, who suspended him three months ago, following suggestions from players that he was too strict.
Sale's current head coach Bryan Redpath is now on a run of 12 successive Premiership defeats - six with former club Gloucester and six with his current employers.
The Sunday Times quoted 'one of Sale's international contingent' as saying: "We've heard about John's approach, now we'll have to see for ourselves."