John Mitchell has been cleared to return as head coach of the Lions
The Lions have confirmed John Mitchell will return as their head coach after he was cleared of all misconduct charges.
Last Updated: 10/11/12 7:07am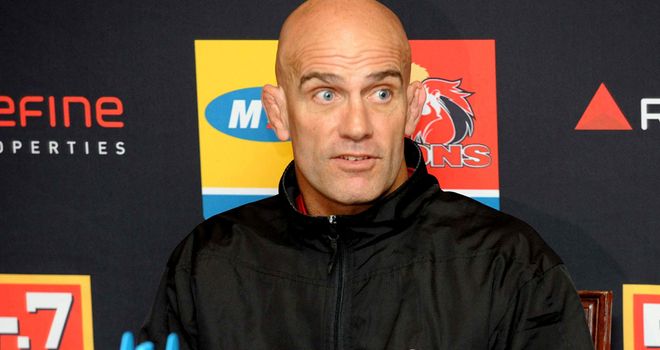 Mitchell had been suspended in June after clashing with his players, who were unhappy at the use of abusive language and being forced to train and play with injuries.
The New Zealander subsequently teamed up with Sale Sharks - and was appointed to the Aviva Premiership club's management board.
However the Lions, who were relegated from the Super Rugby competition in Mitchell's absence, are expecting him back at the club.
"The Golden Lions Rugby Union confirm they have met with John Mitchell and have discussed the relevant matters following his suspension earlier the season," GLRU chief executive Ruben Moggee said in a statement.
"John will join the team when they return for their pre-season next week. There will be no further comment on the matter."