Danny Cipriani ready to grow up after difficult year for Sale star
Sale fly-half Danny Cipriani says he is finally ready to take responsibility and fulfil his potential.
Last Updated: 22/05/13 8:30am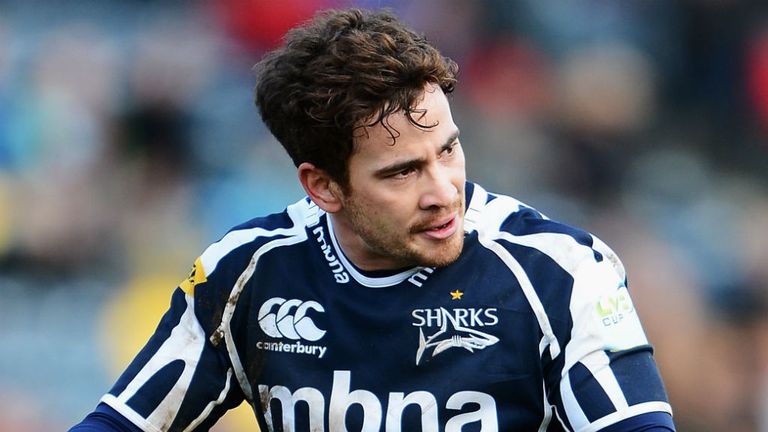 The 25-year-old, who was once rated as the brightest prospect in the English game, was treated for concussion after being struck on a night out with his Sale team-mates in Leeds last month.
But he says that night was one of a number of events - including the death of his friend Tom Maynard, the Surrey cricketer - which have shaken him into seeing his life in a new light.
Cipriani told the Daily Mail: "It is frustrating that I'm not doing what I should be doing but I know on my day that is what people have said. And as much as I have wanted to blame other people, it is me, isn't it? I'm just glad I've realised this now.
Top dog
"It is the first time I've reflected on that. It is mixed emotions of frustration, everything.
"As a kid I was always selected, I was always top dog, I was the guy who had to get the runs, take the wickets, score the goals. In rugby, people look to me too. I'm just so glad that I'm 25 not 35."
He added: "I'm just used to being spoilt and that being the way it is, it has always been my life and I do have to grow up and be a better person in that way.
"Maybe I could have realised this a year ago but maybe I was too stubborn to actually wake up and smell the coffee. But through a course of events I have been made to do that.
"I don't want to be as dramatic as saying being hit by a bus was a life-changing scenario, because even before the bus I had been making a few changes in my life but it has given me an extra impetus and it gives you a new sense of life."