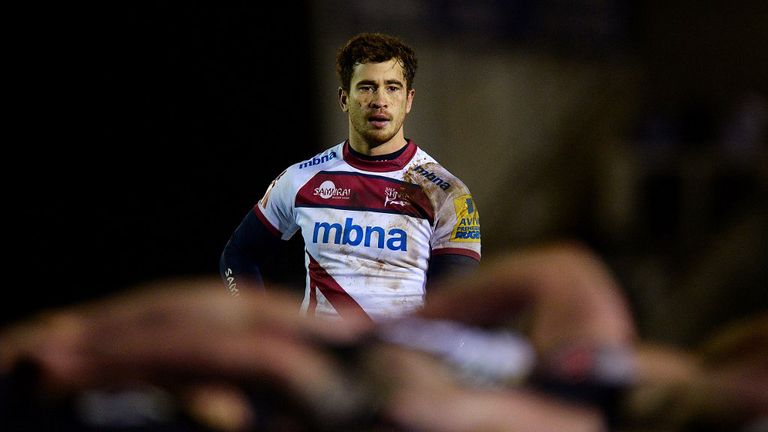 Sale Sharks fly-half Danny Cipriani is targeting an England recall in time for the 2015 Rugby World Cup and is determined to quash any negative perceptions with his on-field performances.
At the tender age of 20, Cirpriani was set to make his England debut against Scotland in the 2008 Six Nations but was axed two days before the match, with head coach Brian Ashton citing "inappropriate behaviour" as his downfall.
Cipriani replaced Jonny Wilkinson at No 10 the following week to make his first England start against Ireland, but only went on to make seven international caps.
Later on that year Cipriani was said to have been involved in a training ground spat with London Wasps team-mate Josh Lewsey, but after high-profile relationships and a spell with the Melbourne Rebels in Super Rugby, the 26-year-old is ready to wrestle his way back into contention.
"Austin Healey said recently it takes a season to drop a reputation and that I have now done that," he told The Guardian.
"The best way I can tackle that perception is do what I'm doing on the field, week in, week out, and then word gets around.
"It's difficult because a lot of it wasn't down to me. It was who I was dating and things like that.
"There were times when I was thinking: 'Why are they talking more about me? Why should it matter?' You become more rebellious in some ways because you are frustrated by it."
Emotional
Cipriani made his return to England in 2012, signing a three-year contract with Premiership side Sale Sharks and has played a pivotal role in their 2013/14 playoff bid.
There won't be anyone more emotional than me if I play for England again. I'm gunning to be there, definitely. I know what I can bring.
Danny Cipriani
The fly-half has scored two tries and kicked 130 points as Sale have battled their way into sixth place in the top flight and now Cipriani is turning attention to an England recall.
"There won't be anyone more emotional than me if I play for England again," says the man who several pundits are tipping to return to the international stage.
"I'm gunning to be there, definitely. I know what I can bring.
"Just to see how happy my mum is now to read good things about me and watch me playing well ... it's nice little things like that."
The Roehampton-born back is also taking lessons from boxing sensation Floyd Mayweather as he continues to develop both his on and off-field maturity.
Fight
"Obviously I'm not having a fight with the guy but, mentally, it is you versus him," Cirpriani, who is currently being mentored by Steve Black – a former coach of England great Wilkinson.
"You have to make it that sort of challenge. It has never been a question of my willingness.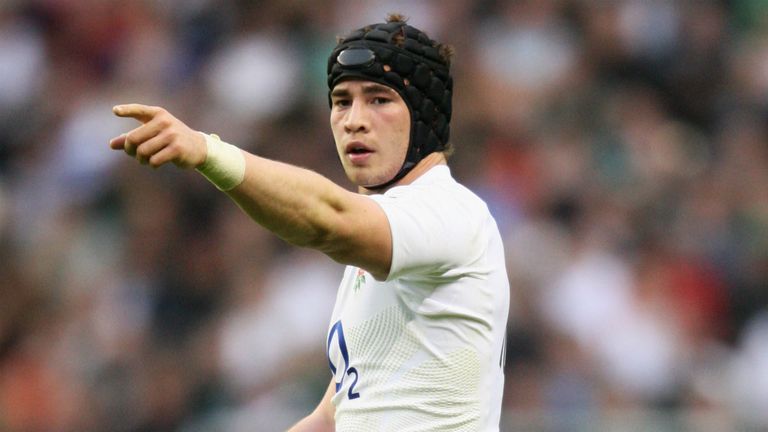 "I'd love to be in that England setup. I've missed that experience and that's what I'm trying to fight for now.
"I've been pretty happy with my consistency, as have my club. I don't think many teams over the years have done the extreme turnaround we have."
Sale's bid for a Premiership semi-final reaches a crucial juncture this weekend as they take on fourth-placed Leicester Tigers and Cipriani is eager to make his performance count.
"Even if I have a good game rather than a great one this weekend I still feel like I will have hopefully put my hand up enough," he adds.
"Anyone who doesn't get selected for the tour is going to be disappointed."