Mark Cueto backs Sale team-mate Danny Cipriani to earn England recall
By Chris Burton
Last Updated: 09/05/14 7:42am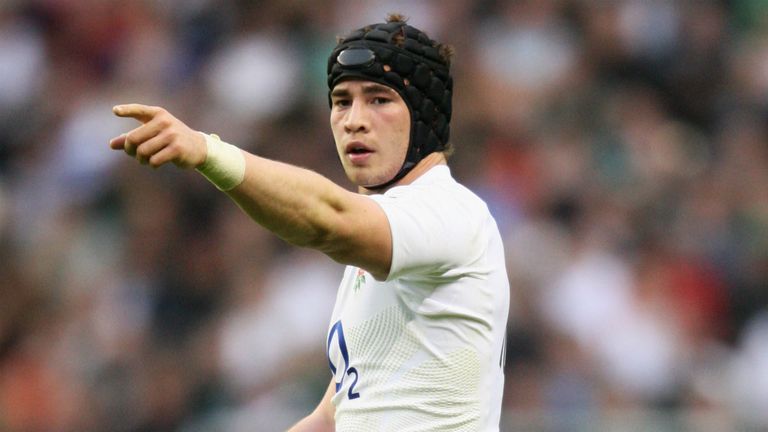 Mark Cueto believes Sale Sharks team-mate Danny Cipriani is deserving of a recall to an England side that is shaping up nicely ahead of a home World Cup in 2015.
Stuart Lancaster has pieced together a side brimming with youthful exuberance that continues to show flashes of offensive and defensive brilliance.
Consistency and stability are the key factors from here, but there is still time for those on the fringes of the fold to show that they are capable of adding something a little different – that spark which could make all of the difference in the pursuit of top honours.
Cipriani is among those hoping to earn an international recall for this summer's tour of New Zealand and Cueto is convinced that his talented club colleague is ready.
He told Sky Sports of a fly-half who has divided opinion throughout his career: "I do. You do start to enjoy the game more as you get older, you appreciate it a little bit more. The training probably gets a bit harder, but the games certainly not. I feel as exactly the same about playing a game now as I did 10 years ago, but the training is harder.
"Playing in a team that is playing well obviously makes it easier. Cips is one of those guys that is really having a great season this year. He made it quite public that he really wanted to push for the World Cup, push to get back into that England team, and with that push comes a lot of pressure on his shoulders. But he's really matured over the years and I think with any sort of back – particularly your 9s and 10s – if they you are playing on the front foot, then it makes their job a little bit easier. Our pack are providing a really good platform for him this year and that's allowed him to really show his best."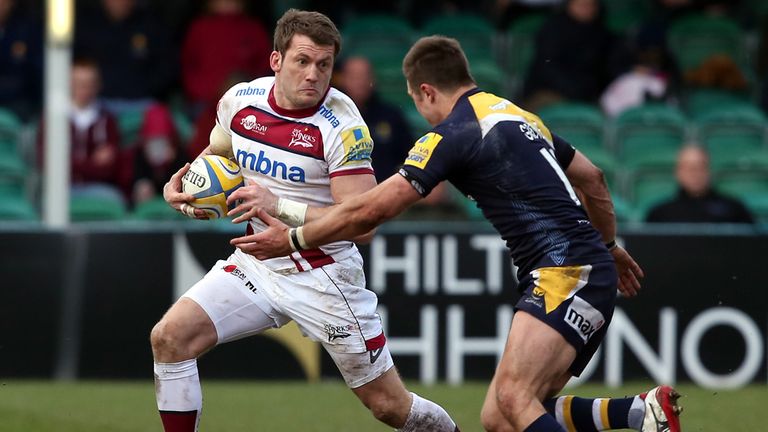 As a man with 55 England caps and an outing for the British & Irish Lions to his name, Cueto is also well placed to discuss the claims of wingers such as Saracens' Chris Ashton to an international jersey.
He said of another player determined to force his way back into contention: "He is scoring tries, which is ultimately what you're there to do, but he's also working hard off the ball, he's working on his defence and kicking game.
"From the outside, there is no doubt that he will be in the mix for the summer tour to New Zealand, and credit to him. It's never easy when you are a solid part of the squad – before he got dropped he has probably got 30-odd caps – so to get dropped in those circumstances and see someone come in and take your place is always tough, but he's got his head down, he's worked hard and it obviously helps playing in a good team like Sarries. But credit to him and hopefully he'll get another shot."
Whoever gets the nod this summer and heading forward into a crucial 12 months for English rugby, Cueto believes impressive progress is being made and that a fiercely-competitive unit is being assembled.
He said: "I was hugely impressed with the Six Nations. I think they have become a team that is really difficult to beat, based around strong set-pieces and a big set of forwards, which England have always had, and with Andy Farrell there looking after the really aggressive defence that has caused a lot of teams problems.
"But for me, if you're looking forward from the Six Nations, it was all about the attack and bringing the backs into the game. With the injury issues that Stuart Lancaster had prior to that Six Nations, I didn't think that area of the game would develop with the amount of new faces and changes that they had to make, but we saw that side of the game come on as well as keeping that old, gritty, determined, horrible team to play against. I was really impressed with the Six Nations and if you can keep building on that, then come the start of next year and the World Cup we'll be in good shape."
Mark Cueto was speaking at the launch of the Aviva Premiership Rugby Policy. Sign up for exclusive access to interviews and competitions at avivapremiershiprugby.com