Guinness PRO12: Glasgow v Leinster live on Sky Sports on opening weekend
Last Updated: 14/08/14 10:08am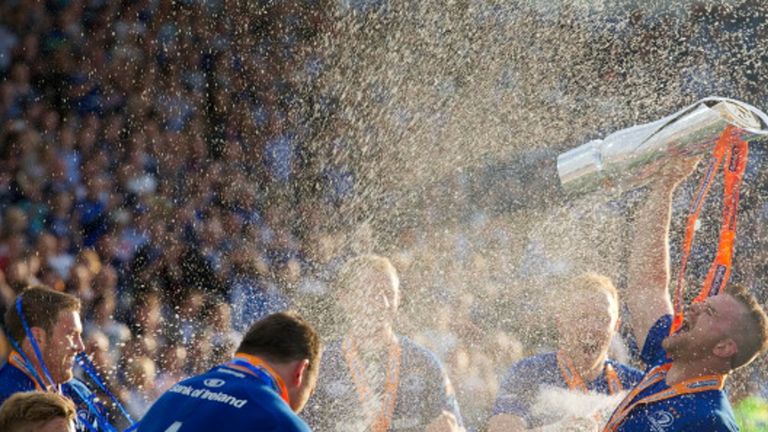 You can watch last year's finalists Glasgow and Leinster battle it out in round one live on Sky Sports.
For the first time Sky Sports will show 30 live matches, plus the semi-finals and final from the tournament, strengthening its unrivalled rights portfolio across six channels.
The Guinness PRO12 features the top teams from Ireland, Wales, Scotland and Italy, including Europe's current number one ranked side Leinster, defending champions Ospreys and current leaders Ulster - including an incredible double-header on the opening weekend. 
On September 6 you can watch the clash between the Scarlets and Ulster - k/o from 2.40pm - followed by Glasgow against reigning champions Leinster (5.15pm k/o).
Glasgow will have the chance to reverse the result of last year's final at the earliest opportunity when they host Leinster on the opening afternoon.
The first big all-Irish derby will see Leinster taking on Munster in round 5 at the Aviva Stadium.
Here are the first 16 Guinness PRO12 games you can watch live on Sky Sports.
ROUND 1
Saturday 6 September
Scarlets v Ulster (k/o 2.40pm)
Glasgow v Leinster ( k/o 5.15pm)
ROUND 2
Saturday 13 September
Leinster v Scarlets (k/o 2.40pm)
ROUND 3
Saturday 20 September
Newport Dragons v Glasgow (2.40pm)
ROUND 4
Saturday 27 September
Munster v Ospreys (k/o 6.30pm)
ROUND 5
Saturday 4 October
Leinster v Munster (k/o 6.30pm)
ROUND 6
Saturday 11 October
Edinburgh v Newport Dragons (k/o 2.40pm)
Ospreys v Cardiff (k/o 5.05pm)
ROUND 7
Saturday 1 November
Cardiff v Munster (5.15pm)
ROUND 9
Saturday 29 November
Connacht v Scarlets (k/o 7.30pm)
ROUND 10 
Saturday 20 December
Glasgow v Munster (k/o 2.40pm)
Ospreys v Ulster (k/o 5.15pm)
ROUND 11
Saturday 27 December
Glasgow v Edinburgh (k/o 2.40pm)
Ospreys v Scarlets (k/o 5.15pm)
ROUND 12
Saturday 3 January 
Scarlets v Ospreys (k/o 5.05pm)
ROUND 13
Saturday 10 January
Cardiff v Leinster (k/o 2.40pm)