Shane Horgan and Will Greenwood look at why Ireland have not had the best record in Paris
Shane Horgan and Will Greenwood look at Ireland's chances against France in Paris on Saturday.
Last Updated: 14/03/14 11:09am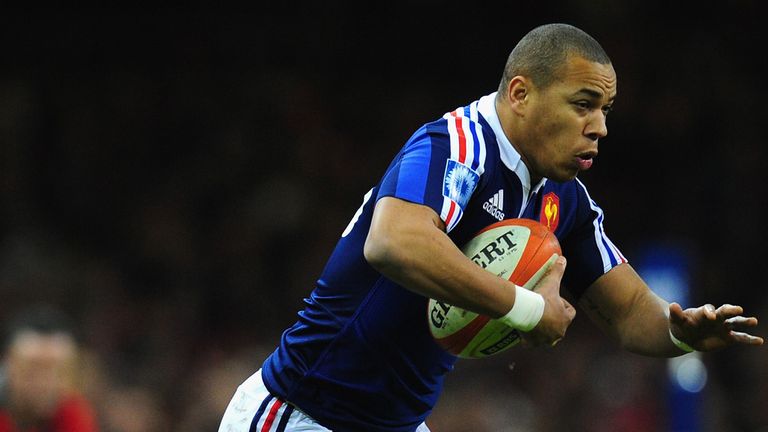 England were in fine form last weekend as they claimed their first Triple Crown in 11 years as the convincingly beat Wales 29-18 at Twickenham. They will head to Rome knowing that just a win will not do and if they want to claim the title they will need to beat Italy by at least 50 points.
However the biggest game of the weekend will be in Paris where an out of sorts France will host Ireland. Brian O'Driscoll said goodbye to the Irish fans in Dublin as Ireland saw off Italy and will now see if he can have a fairy-tale ending to a glorious career.
France have been poor this campaign but are still in the running and could yet spring a surprise in Paris and inexplicably steal the title. And former Ireland winger Shane Horgan believes that Ireland will never have a better chance to beat France in Paris than this weekend.
"There was huge emotion around the stadium after the Italy game - it was such a positive send-off and is a real indication of where BOD is in the public's psyche," said Horgan on The Rugby Club.
"I think it was important that they got that out of the way against Italy - they put in a great performance but I think this week against France it is going to be very process driven.
"They have only won in Paris once in 40-odd years, so there is that baggage, but there is the opportunity to beat a French team that has not looked good in this tournament so far. Of all the Ireland teams that have gone to Paris in the professional era, this looks like the greatest opportunity.
"However I was so bullish at the start of the week that Ireland were going to win but then I saw the team that Phillipe Saint-Andre has picked.
"It is one of the teams that he should have picked from the very start - Remi Tales at fly-half, Louis Picamoles is back and Gael Fickou at 13. It is going to make a huge difference to France."
Rise to La Marseillaise
Will Greenwood agrees and says that France v Ireland is the best way to end the Championship: "I expect England to win in Italy - they may put something on the board that may worry Ireland; the Wales v Scotland game will be interesting but won't have a say in who wins the Championship is gone so you finish the Championship with two teams who can still win it.
"Ireland may have a poor record internationally in the last three of four decades in Paris but there is enough HC experience from those Irish lads to understand and acknowledge the difficulty of winning in Paris but also the self-belief of what they have done in their club jerseys."
Ireland have only one win in their last 14 in Paris and Greenwood says that the problem stems from France being a totally different beast at home.
"It's the fact that you always win within the sounds of your own church bells keep coming in. Their ability to rise to the challenge and to the Marseilles," explained Greenwood.
"In the old days the cockerel was released onto the field, that all-in brawl with in the first five minutes and that ability for them not to be denied at home. It is not enough anymore, but if you look at the Top 14 this year, it has almost gone back to the 1980's - no one wins away from home in France!"