Jonny Wilkinson admits he wants to tour Australia with the Lions next year
Jonny Wilkinson admits he wants one last international hurrah on the Lions tour of Australia next summer.
Last Updated: 04/10/12 8:26am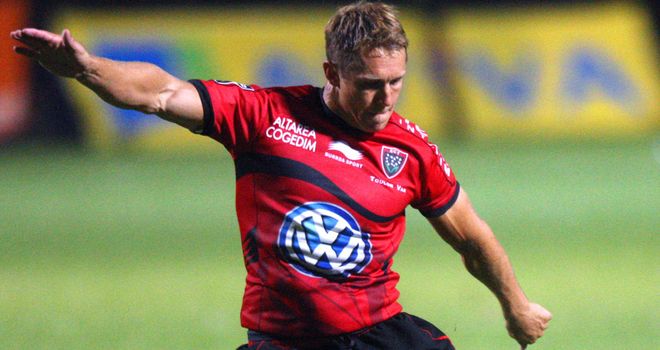 Wilkinson retired from England duty in December last year but he is desperate to return to the scene of one of his greatest triumphs and greatest disappointments.
Wilkinson famously snatched the World Cup for England with a last-gasp drop goal in 2003, but two years before that he was part of a Lions team which lost the series 2-1, having won the first Test in Brisbane.
"There's no way I could say no," he said. "In terms of what that represents, everything about it, it's enormous. Such a fabulous thing.
"The joy is the fact it doesn't have to come with international rugby. It doesn't matter where you come from. You have got six weeks, get your boots on and get into it.
"It is niggling away at me (that I haven't won a series with the Lions)," added Wilkinson, who was not fit to be considered for the 2009 tour of South Africa but did tour New Zealand in 2005 where they were whitewashed.
"In 2001 I sat in the changing-room after the third Test and it felt like a World Cup final loss. I'd say it was up there (with the biggest disappointments of my career), definitely.
"Australia were on fire at the time and that first Test was incredible. The second Test (in Melbourne) was incredible up to a point and the third Test in Sydney was just a great game. Knowing we had a shot (at the series win), the disappointment was ridiculous.
"It's like trying to run a marathon, getting to the 25th mile and someone saying: 'That's it.' All I can do is play and see if I fit into those plans."