Robbie Deans: Lions Tests could be ruined unless referees are strict
Australia coach Robbie Deans has appealed to the Lions series referees to be strict at the breakdown.
Last Updated: 03/05/13 8:01am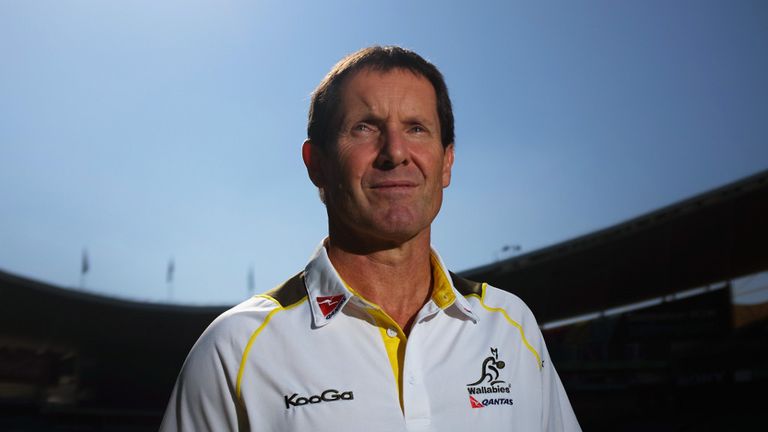 New Zealand's Chris Pollock, South African Craig Joubert and France's Romain Poite will officiate the three Tests in June and July.
And Deans warned that unless they take firm control of the tackle area the matches will become turgid armwrestles between the two packs.
"You look at World Cups, the ante goes up and the breakdown changes and the nature of the game changes and I suspect this will be no different," Deans said.
"Just the adrenaline that'll be pumping through these blokes' veins, there's going to be a lot of pressure on the referees to manage that area.
Confronted
"Because if that area isn't managed effectively, everyone's talking about the spectacle and so forth, there'll be no spectacle, you'll struggle to find the ball.
"You can only work in the circumstance that you're confronted with, so hopefully that will be an area that is adjudicated consistently and effectively. Otherwise it will just be...(Deans banged his fists together)"
Australia will be without their back-row talisman David Pocock because of injury. But he insists he has plenty of cover with Michael Hooper, Liam Gill and now veteran George Smith - back from his spell in Japan - all battling to replace him.
"There's some class players," he said. "You look at that cluster of David Pocock, Michael Hooper and Liam Gill, they're almost three once-in-a-generation players.
"It's fantastic, and they're still young men so they've got a lot of rugby ahead of them.
"Smith is just class. When David Pocock turned up and we had the two of them I was really hopeful we were going to have them side-by-side. But obviously at the time it was an understandable decision from George with a young family and four young kids and he wasn't seeing a lot of them with all the travel in the southern hemisphere.
"It worked out well for him and he's been lucky enough, it would appear, to come back and get a rare plum as well in a Lions series, so it's worked out well."