Australia wing Israel Folau proud despite defeat to Lions
Australia wing Israel Folau revelled in the big-game atmosphere of the 23-21 defeat to the Lions.
Last Updated: 22/06/13 4:22pm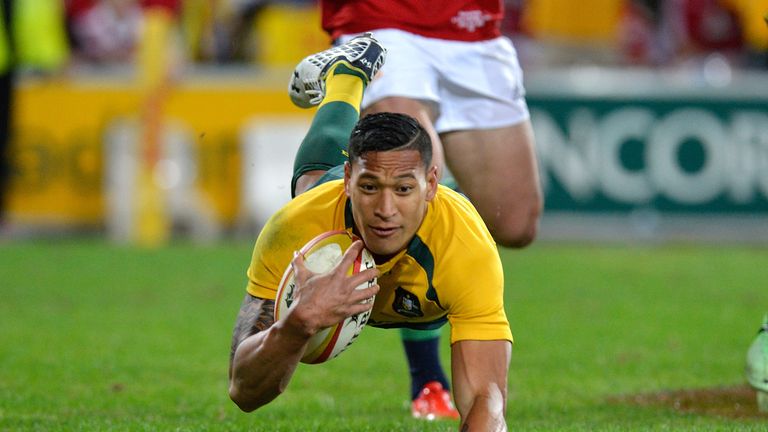 The 24-year-old only switched to rugby union in December when he joined the Waratahs, but enjoyed an electrifying Wallabies debut at Suncorp Stadium as he notched two tries to take the hosts to within a whisker of winning.
Folau said afterwards: "Tonight was a great atmosphere and something that I've never experienced before. It was awesome, so I look forward to next week's (second) Test.
"I've got to say it's on another level (to State of Origin), with the fans the Lions bring over, they're very passionate and there's a lot of noise throughout the game.
"It's great. The main thing for me is that I'm really enjoying (rugby) and hopefully the next few weeks, we'll see how we go."
Australia coach Robbie Deans said of his starlet: "I guess when you're as well equipped as he is, he has a lot of confidence in his ability to do the things that he does.
"He has a very physical stature, he's not intimidated, he's quick. When you've got that sort of capacity to play, it tends to slow the game down, slows the defence down because they're conscious of all his options and he's very good at taking those options.
"He's a talent and we need to bring him into the game."