Elsom pleased at prognosis
Australia captain Rocky Elsom claims he "dodged a bullet" despite his latest injury setback.
Last Updated: 31/05/11 7:16am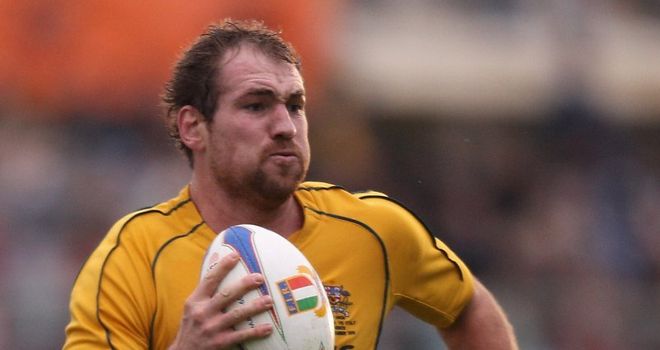 Australia captain Rocky Elsom claims he "dodged a bullet" despite having been ruled out for the rest of the Super Rugby season.
Elsom had only just returned to action after a hamstring problem when he suffered a high ankle sprain playing for the Brumbies against Western Force.
The injury - medically termed a syndesmosis problem - can sideline people for months, however the initially prognosis suggests Elsom should be fit in time for the international season opener against Samoa at ANZ Stadium on July 23.
And the 28-year-old said: "I'm still injured so I won't be playing for the rest of this Super (Rugby) season but I've probably dodged a bit of a bullet there.
"Obviously I'm not a doctor but I think you have three tendons that influence that syndesmosis injury.
"One has copped a fair bit of damage and the other two look ok, so hopefully I'll be back for the next Test.
"It's still a lay-off but it was a very awkward position to get caught in and it could have been worse."
Rest
Although Elsom is still on crutches, he expects to transfer to a "moon boot" soon - and having had long-standing hamstring issues, the extended lay-off could work in his favour ahead of the World Cup.
"The thing with my hamstring is that it's always got better with more work," he said.
"You'd think that maybe the rest could help as well if there was something I was missing but it felt fine in the weeks before I played as well."
Coach Robbie Deans confirmed he will not hesitate to throw Elsom back into the fray against Samoa despite having played just 80 minutes of rugby since last November.
"To be frank he's probably in better shape now that he was at any point last year, but ideally obviously the more time he gets to prepare the better because it is a big step," Deans said.
"It's tough enough going back into Super Rugby, let alone international (level), but he's the sort of bloke who will get the work done."