Rob Simmons and Adam Thomson face discipline over incidents last weekend
Two players face disciplinary hearings in the wake of the opening weekend of autumn internationals.
Last Updated: 12/11/12 5:02pm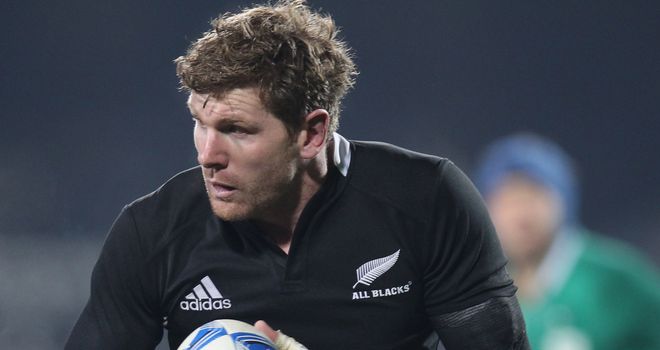 Simmons was cited by Freek Burger of South Africa for a dangerous "tip" tackle on France's Yannick Nyanga on Saturday evening in Paris.
He faces an investigation under Law 10.4(j) for "lifting a player from the ground and dropping or driving that player into the ground whilst that player's feet are still off the ground such that the player's head and/or upper body come into contact with the ground is dangerous play."
Welsh referee Nigel Owens was overheard apologising to the France players for failing to issue a red card for the challenge because he could not identify the tackler.
Murray Whyte cited Thomson for stamping on Scotland's Alasdair Strokosch three minutes into the second-half of the All Blacks win at Murrayfield on Sunday, a potential breach of Law 10.4(b).
Hearings for both players will be held before independent International Rugby Board appointed Judicial Officers in London on Wednesday.