Robbie Deans says criticism of his side is fair following defeat to France
Australia coach Robbie Deans accepts that his side deserves to come under fire following their thrashing by France.
Last Updated: 15/11/12 7:50pm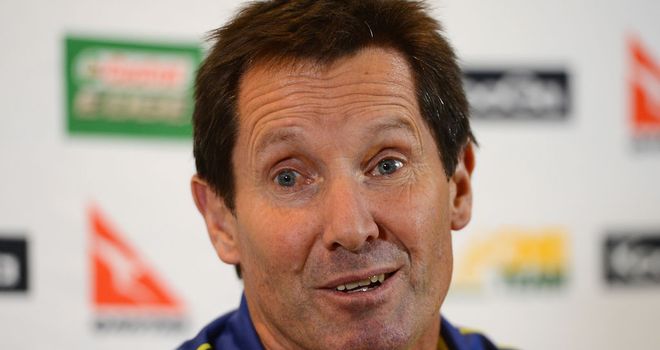 Following a 33-6 defeat at the Stade de France, former Wallabies wing David Campese stated that Deans had "destroyed Australian rugby".
And while Deans brushed off those particular claims, he understands why his position is coming under scrutiny as he nears the end of an up-and-down campaign.
"The criticism is fair under the circumstances. We're not happy with our performance either, so it's understandable. People are entitled to their opinion. It's part of the territory," Deans said.
"It's great that David's passionate about the game still and particularly the Wallaby jersey. But I really don't want to comment any further.
"Every week there's pressure, that's what living in this arena is. It's not about me, it's about the team and helping them do what they do.
"This year has been an extraordinary year. There's been a lot of adversity and some challenges to overcome. Along the way the side has shown its character but last weekend we didn't.
"France was a performance we weren't proud of and we want to address it. That's where all our time and energy is going.
"Every week you're nothing until you've proved otherwise. The margins are small in Test rugby. If you don't enter in the right frame of body and mind, you'll come unstuck."
Australia go into Saturday's clash at Twickenham having failed to score a try in 177 minutes of rugby - something Campese branded "frightening" and "disgusting" - but as runners-up in the recent Rugby Championship they remain on of the game's elite forces.
Deans added: "If you're going on our game against France, absolutely I understand the criticism of the way we're playing. But we've also played some unprecedented rugby in the last couple of years."