Nick Farr-Jones: Will Genia the key for Australia in series against British and Irish Lions
Former Australia captain Nick Farr-Jones says their hopes of a series success over the Lions rest on Will Genia.
Last Updated: 04/06/13 9:08am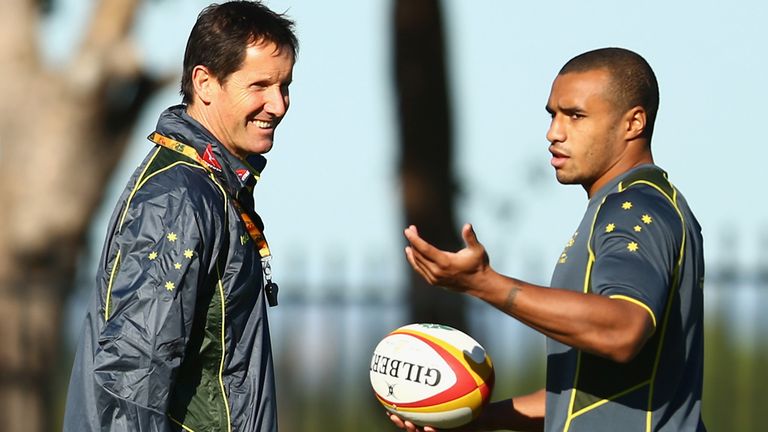 Farr-Jones also believes Genia's opinion on who plays outside him in the three Tests should be taken into account when deciding on whether or not to include Quade Cooper in the Wallabies squad.
"Genia I rate as the best; it's important that he is consistently good," said Farr-Jones, who skippered Australia to World Cup glory in 1991.
"The good ball we get, Will's got to be able to use that well and his judgement's going to be really critical. He's playing with confidence, I think he'll want to dictate the series."
Genia has gone on record saying would prefer a half-back pairing with Queensland Reds teammate Cooper, who was left of Robbie Deans' preliminary squad.
Farr-Jones said: "I was lucky enough to play my first four tests with Mark Ella and the rest of my career with Michael Lynagh. It was critical to have someone you trusted, that you knew you had a great working relationship with.
"It gives you confidence and particularly as a scrumhalf, one thing that you need is lateral vision and when you have confidence, you have lateral vision in spades.
"So knowing that the guy outside can do the job is critical. I have no doubt from a distance that Robbie Deans would listen to Will Genia (and) I'm sure Quade's still in the picture."
Farr-Jones suffered a 2-1 series defeat to the Lions in 1989 but was reluctant to pick a winner from this tour until he has a good look at the tourists.
"I think we've got a very good chance but if I was going to put my house on it three weeks out, I'd go with the British Lions because of the continuity they get in the lead-up." he said.
Watch every Lions game live only on Sky Sports. Click here to sign up or upgrade now.