Australia's Pat McCabe has been ruled out for the remainder of the year
Australia back Pat McCabe will not play rugby again this year due to the neck injury he sustained against the Lions.
Last Updated: 26/06/13 9:31am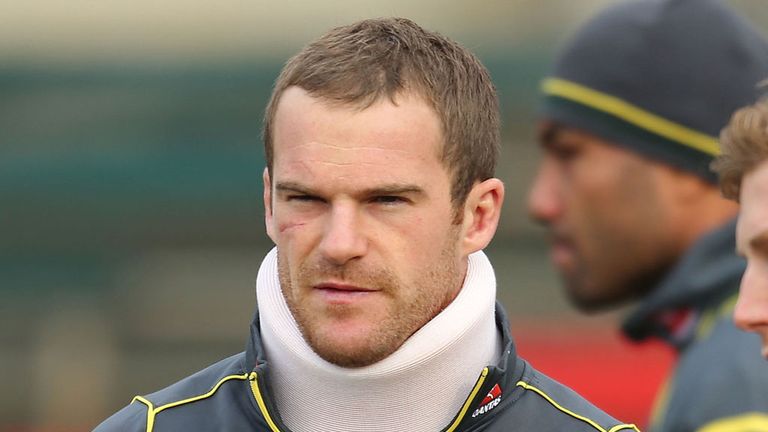 McCabe fractured his neck during last year's European tour and specialists have advised the 25-year-old to properly rest to prevent the injury becoming career-threatening.
The ACT Brumbies player will need to wear a neck brace for at least six weeks before a further assessment can be made.
"It's unfortunate that having completed the healing process from last year's injury, that it has happened again," Wallabies doctor Warren McDonald said in a statement.
"The fracture that has partially opened up is expected to repair itself and strengthen.
"The specialist advice is that a return is viable pending the full recovery and strengthening of the neck. Only time can do that, but we will be monitoring it closely throughout the healing process."
McCabe, a veteran of 20 Tests, admitted the injury "could have been a lot worse" and remained philosophical about his future.
"It was encouraging to hear the specialists being positive both about the recovery process but also the possibility that I could be able to return to the playing field," McCabe said.
"We'll see how the rehabilitation goes and take it from there. I'd obviously like to get back into it, but I'll be taking no chances with my health either."